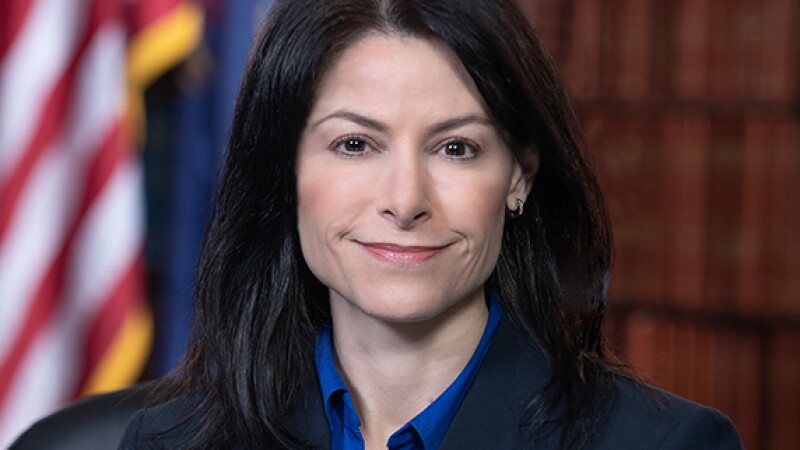 Michigan Attorney General Dana Nessel said Friday that complaints about price-gouging have skyrocketed during the current coronavirus pandemic.

She said during a teletown hall hosted by AARP Michigan that her office usually gets about 80 contacts about price-gouging annually, and they have received over 4,000 complaints in the last month alone. Complaints include price-gouging for personal protection equipment, toilet paper, meat and other products by retailers or on internet sites such as eBay.

"This is not a time for businesses to be taking advantage of people," Nessel said during the call, which attracted thousands of participants. "If you see a product priced at 20 percent more or even higher, please contact our office."

Consumers can call 877-765-8388 or visit mi.gov/consumerprotection or mi.gov/agcomplaints.

Dr. Linda Peterson, Chief Medical Officer of McLaren Greater Lansing, who also participated in the teletown hall, said the pandemic has triggered proliferation of patient interest in telemedicine. "One of the recommendations we're making is to consult with your primary care physician using telehealth," she offered, in reaction to a participant concerned with prescription renewals.

"COVID-19 may have changed the future of health care, especially for telemedicine," she said.

AARP Michigan has been a strong supporter of legislation that would increase access to telehealth in every corner of the state.

Attorney General Nessel also warned against con artists out there who are trying to peddle such phony items as a patch that purports to defend against the coronavirus and test kits that don't work.

The fraudsters are also attempting to gather personal information that will enable them to steal identity.

"If somebody reaches out to you to ask you about personal information, and you didn't initiate the call... under no circumstances should you ever provide that information," Nessel said. "These con artists are very sophisticated."

Several callers asked Nessel what can be done to enforce the governor's Stay at Home orders. One woman from Alpena said "people are ignoring stay safe, stay home," and it frightens her.

"Your fear is legitimate," Nessel said. "You should call up your municipal police or county sheriff and say you'd like to see these orders enforced because you're scared."

She added that many people in rural areas aren't taking the pandemic seriously because there have not been many local cases of infection.

She said law enforcement is not inclined to arrest people. Officers are more likely to remind citizens or businesses that they are in violation of the order and to cease and desist.

Another caller asked whether it's legal for stores to post signs barring customers from entering who are not wearing masks.

Nessel said that is not part of the governor's Executive Order but she said: "Stores could make that request and post a sign."

Peterson added that, "even trying a bandana around your face" offers a level of protection from droplets that may carry the virus.