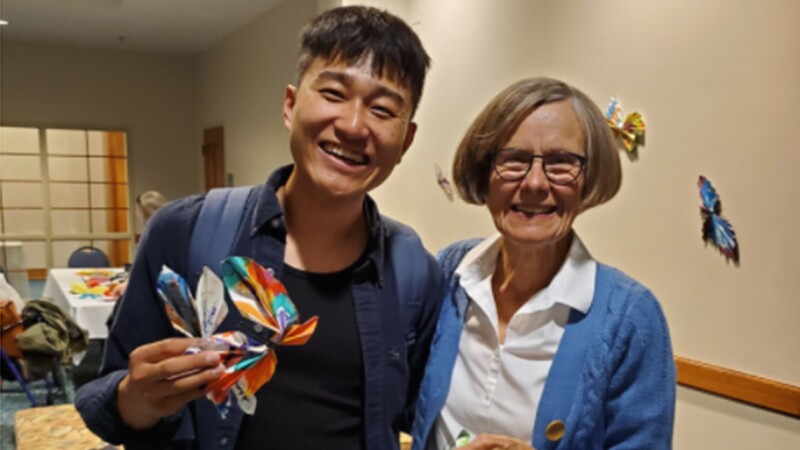 Two Michigan projects that aim to alleviate coronavirus-era social isolation are being funded through 2020 AARP Community Challenge grants.

The awards are part of AARP's Livable Communities initiative, supporting quick-action plans that enhance quality of life through upgrades to public spaces, improved transportation, civic engagement or coronavirus-response efforts.

All the projects must be completed by year's end. AARP Michigan screened 89 applications from around the state.

Have a seat

The North End Wellness Coalition, a consortium of 30 community organizations and individuals in Grand Rapids, received a $16,055 award to buy five benches that comply with the Americans with Disabilities Act.

The seating will be placed along a series of walking trails previously created by the coalition in the city's Creston and Belknap neighborhoods.

"Each of our five North Quarter Pathways walking loops is nine-tenths of a mile," said Jacqueline Brayman, project manager for the coalition.

"We started hearing that some people can't do the loops without a break," Brayman said. "That was the feedback we really needed to think about benches, especially now with COVID, when outdoors is where you want to be."

Organizers hope the availability of seating will encourage more people to use the paths and socialize safely in the fresh air.

Virtual well-being

Meanwhile, in East Lansing, a $28,300 grant is funding a pilot program to connect older adults with social sciences students at Michigan State University (MSU).

Known as the Senior Ambassador and Lifelong Learning program, it will test the effect of virtual social connections on older adults' quality of life.

The project is a partnership of AgeAlive, a research and outreach program of MSU's College of Osteopathic Medicine; its Social Science Scholars program; and the city of East Lansing's Prime Time Seniors program.

About 20 area residents will be selected for the pilot, each teamed with a student volunteer. Participants will be offered access to the Virtual Senior Center (VSC) operated by the nonprofit Selfhelp Community Services in New York City.

"We greatly appreciate the support to get this off the ground and reach the most seriously isolated people," said Clare Luz, associate professor at the College of Osteopathic Medicine and founding director of AgeAlive.

The VSC provides devices and tech support as well as an array of interactive online classes through monthly subscription agreements, she noted.

"COVID isolation just exacerbates all of the problems associated with loneliness, from lack of exercise and poor diet to problems with mood," said Luz, a gerontologist and researcher who has studied the negative physical and mental effects of social isolation.

She added: "The ambassador project will provide two-way benefits, with students learning about the aging process and other information they can apply to their lives and careers, as well as companionship and socializing for the older participants."

View the nationwide list of 2020 AARP Community Challenge grant recipients at aarp.org/communitychallenge.


More on Livable Communities

What Is a Livable Community?
Melissa Preddy is a writer living in Plymouth.