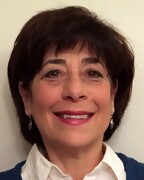 AARP Create the Good, a resource for matching volunteers with meaningful service projects, has launched a new initiative tailored to health care professionals.

"For generations, dedicated health care providers have volunteered their time and expertise, serving communities in crisis and individuals at their greatest time of need," said Dr. Randee Bloom, a member of AARP Michigan's Executive Council and participant in the AARP Volunteer Leadership Institute.

"Now there is a new resource developed expressly to help health care professionals find volunteer opportunities that fit their experience, skills and passions," said Bloom, a Registered Nurse and former hospital administrator who has an MBA and a doctoral degree in public service leadership.

Visit www.createthegood.org/healthcarepros for volunteer listings that would benefit from people with knowledge and experience in the health care field.

For more information about Create the Good visit www.createthegood.org or send an email to createthegood@aarp.org.