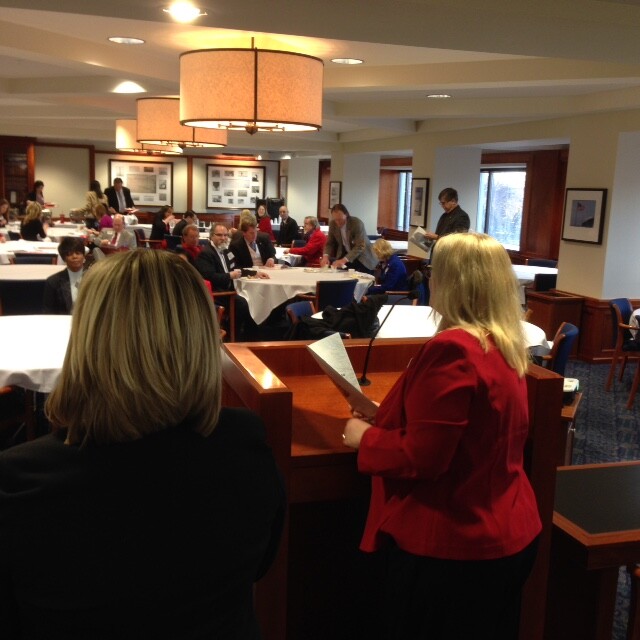 They came for breakfast and they came away with a better understanding of AARP issues.
AARP Michigan had about 125 people attend its annual State Legislative Breakfast/Lobby Day on March 12 at an office building in the shadow of the State Capitol.
Attendees included Senators, Representatives and their staff. The event was reception-style, so lawmakers came and went as their committee schedules allowed.
AARP Michigan State President Tom Kimble delivered brief remarks and AARP Pennsylvania State Director Bill Johnston-Walsh joined in the festivities.
On the menu was the State Legislative Agenda for 2015, which was unveiled and shared at every opportunity with legislators and their aides. Read the Agenda here: AARPMI 2015LegisAgenda3.4.15
"This was one of the best, most effective legislative receptions we've had. People were engaged and legislators were genuinely interested in what we had to say," said Lisa Dedden Cooper, AARP Michigan Manager of Advocacy.
The Legislative Agenda for this year includes caregiving, health care access, financial security and more.
During in-depth conversations about the agenda, some lawmakers shared their own caregving stories.
Sen. Tom Casperson, R-Escanaba, invited his constituents -- Executive Council members Jimmy and Sally Bruce -- to come to Senate session where he officially recognized and introduced them from the Senate floor.