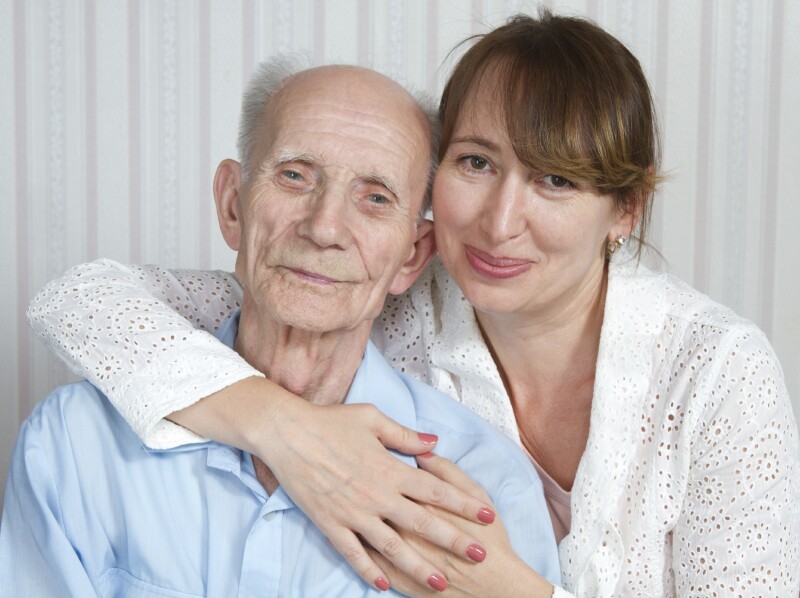 Chances are, if you aren't a family caregiver yourself, you know someone who is. Every day, 1.32 million Michiganders help their parents, spouses, siblings, grandparents, neighbors, and other loved ones to live independently at home – where they want to be.

In Michigan and across the country, AARP is fighting to support family caregivers and the loved ones they care for.

Patricia knows first-hand the challenges of being a family caregiver. She takes care of her 98-year-old mother and shared her story with us.

At 72 years old, I am totally responsible for the care of my 98-year-old mother. ...My life is on hold while my mother is now five months under hospice care.
Patricia, MI
In Michigan, family caregivers like Patricia provide 1.1 billion total hours of unpaid care per year, valued at more than $15 billion annually. They help their loved ones with medications and medical care, meals, bathing and dressing, chores, managing finances, and much more. It's a role that can be stressful, exhausting and overwhelming.

That's why AARP in Michigan is fighting for common-sense solutions to help make caregiving responsibilities a little bit easier for you and others.

A National Strategy to Support Family Caregivers

Developed thanks to AARP's strong advocacy, the new National Strategy to Support Family Caregivers from the U.S. Department of Health and Human Services identifies 500 tangible actions that the federal government, state, local and other stakeholders can take to support family caregivers. The strategy was co-developed by an advisory council created after the AARP-backed RAISE Family Caregivers Act was signed into law in 2018.

At the federal level and here in Michigan, AARP will continue fighting to:

o Make providing care easier for family caregivers through better access to resources; training, education and inclusion in care; and more support at home.

o Alleviate the economic, financial and other challenges directly associated with caregiving responsibilities through financial relief, workplace flexibility and more access to respite care.

o Preserve and improve the health and well-being of family caregivers through culturally inclusive caregiver assessments to identify needed support and help you find it.