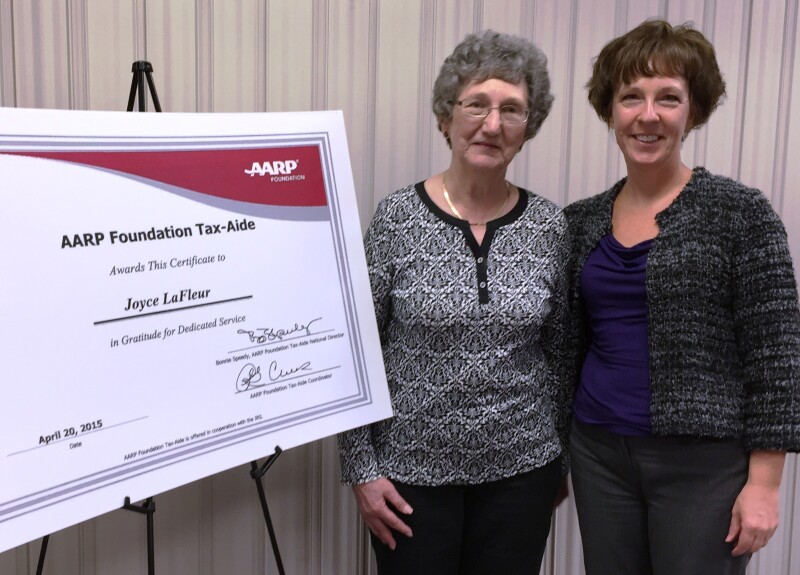 Joyce LaFleur, AARP Foundation Tax-Aide volunteer extraordinaire, is retiring after 16 years with the program.

She was honored for her service and commitment at a Tax-Aide luncheon on Monday, April 20 at the Tri-County Office on Aging.

LaFleur served simultaneously as District Coordinator, lead instructor for the district and the Local Coordinator for the Greater Lansing area.

During her tenure as the Local Coordinator, the Tri-County Area Agency on Aging Tax-Aide site has consistently been the top-producing location in the state.

"Joyce is one of the most knowledgeable volunteers on tax laws in the entire state of Michigan," commented Tax-Aide Michigan Coordinator Bob Crews.

Tax-Aide volunteers in Michigan annually serve about 70,000 taxpayers, who receive federal, state and local refunds totaling more than $25 million.