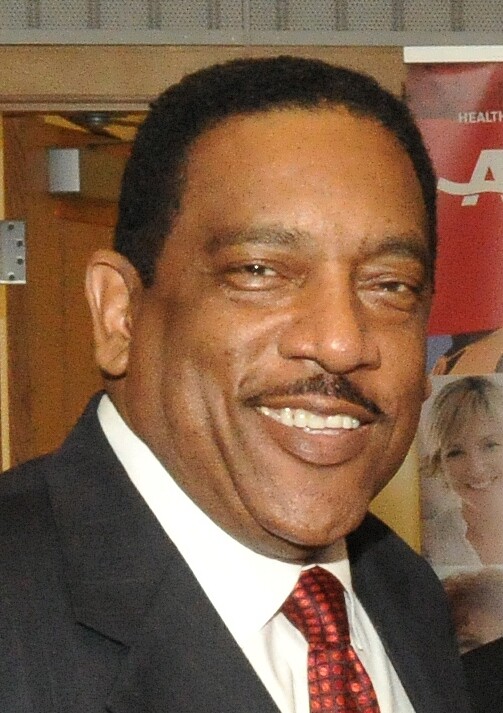 Thomas E. Kimble of Clarkston, a veteran AARP volunteer and retired General Motors executive, has been appointed State President of AARP Michigan for a two-year term, effective immediately.

As State President, Kimble is the lead AARP volunteer in Michigan, which is home to 1.4 million AARP members. He serves as Chair of the Executive Council, an all-volunteer panel made up of team leaders from regions across the state.

Kimble will partner with AARP Michigan State Director Jacqueline Morrison and work with staff and volunteers to help achieve AARP's vision, mission and strategic priorities. He also will act as the principal volunteer spokesperson for AARP in Michigan, communicating AARP's messages statewide.

"I have developed a passion for volunteerism with AARP," said Kimble, who has served for six years on the AARP Michigan Executive Council and is serving with the AARP Volunteer Leaders Institute. "I believe in the organization and support its mission. Seniors need us; it's God's work to help them."

Morrison said Kimble brings considerable experience, commitment and skills to the volunteer leadership position.

"Tom Kimble has been a dedicated and effective leader of AARP Michigan for several years and we're thrilled he has accepted an expanded leadership role," Morrison said. "His skill set is a perfect match for our organization and I look forward to partnering with him to help turn older Michiganders' goals and dreams into real possibilities."

Kimble is retired from General Motors after serving as vice-chairman of the GM Foundation and director of the auto company's Global Philanthropic Administration. Previous assignments include several positions as a Finance Director on GM's Finance staff and Comptroller of plants in Pontiac, Michigan.

He has served on numerous community boards and is past chairman of the Arts League of Michigan; the Board of Directors of Oakland Family Services; Hospice of Michigan; Oakland County Workforce Development; and Oakland University College of Arts & Sciences.