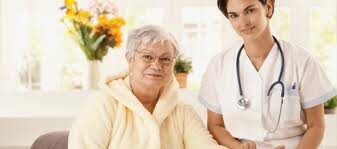 LANSING, Mich. — The following statement (in italics) is from Roger Martin, spokesperson for the Expand Medicaid coalition, commenting on today's passage of the Michigan Department of Community Health (DCH)'s 2014-15 budget by the state House Community Health Appropriations Subcommittee without including Medicaid expansion. AARP is a member of the coalition.
"As passed by the House subcommittee, the DCH budget would result in $81 million a year in tax penalties on Michigan businesses, wipe out $181 million in savings to Michigan taxpayers in the 2014 state budget, walk away from $1 billion in savings in the state budget over the next decade, and deny medical coverage to 450,000 Michigan adults, most of whom are working in jobs that offer no health insurance. However, it is very early in the process of finalizing next year's state budget. Lawmakers have an opportunity to save money and save lives and we look forward to working with them to pass Gov. Rick Snyder's proposed Medicaid expansion to help Michigan patients, taxpayers and employers."
Jackson Hewitt Tax Services last week issued a study showing Michigan businesses would pay $54 million to $81 million in tax penalties if the Michigan Legislature fails to pass the governor's Medicaid expansion reforms. Numerous studies and analyses published since last summer — including from the Michigan House Fiscal Agency and Michigan Senate Fiscal Agency — show the state budget will save about $1 billion over the next decade if the governor's Medicaid expansion reforms are approved.
The Expand Medicaid coalition includes leading business and health care organizations including AARP Michigan, American Cancer Society Cancer Action Network, American Heart Association – Michigan Chapter, Blue Cross Blue Shield of Michigan, Michigan Academy of Family Physicians, Michigan Association of Community Mental Health Boards, Michigan Association of Health Plans, Michigan Association for Local Public Health, Michigan College of Emergency Physicians, Michigan Health & Hospital Association, Michigan League for Public Policy, Michigan Oral Health Coalition, Michigan Osteopathic Association, Michigan Primary Care Association, Michigan State Medical Society, Michigan Universal Health Care Access Network, Small Business Association of Michigan, and others.
Photo by Medicaid Planning