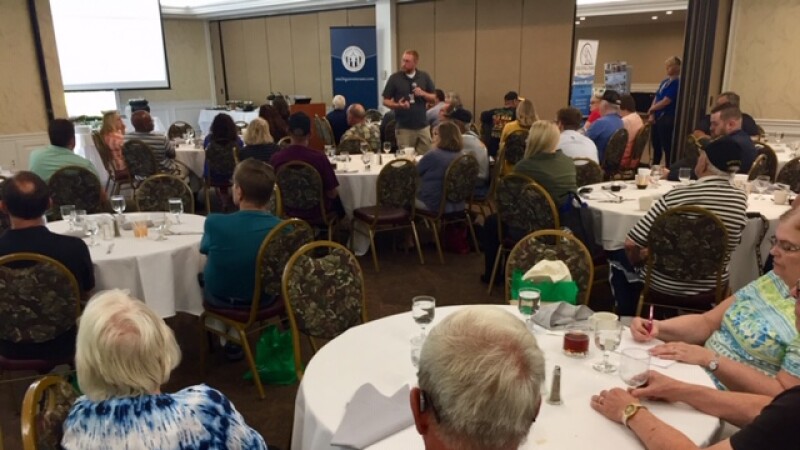 AARP Michigan saluted and celebrated the service and sacrifices made by veterans at events in Kentwood and Gladwin this week.
But there was more on the agenda. AARP and other organizations reached out to veterans about the benefits for which they are eligible, but may not be aware are out there.
More than 150 veterans and spouses turned out at the two AARP-sponsored events, including 90 at the Kent District Library in Kentwood and 65 at the Riverwalk Place in Gladwin.
Melissa Seifert, Associate State Director of AARP Michigan, who has coordinated veterans outreach events for several years, said many veterans are unfamiliar with or unaware of the benefits they are eligible for after having served their country.
The over-60 group is among the largest demographic of veterans, which underscores why AARP can play such a key role in connecting veterans, military, and their families to their well-deserved and earned benefits.
Seifert mentioned other AARP outreach programs available to veterans, such as Fraud Watch Network and caregiving resources and services.
"You've done so much to serve us. Let us serve you," Seifert says to audiences at the opening of outreach events.
Following a Michigan Veterans Affairs Agency open house in Gladwin, Michael Franks, a Michigan Veterans Service Officer, informed attendees about a long list of benefits, including health care, military pensions, burial reimbursement, and the Michigan Veterans Trust Fund.
For more information, visit www.MichiganVeterans.com