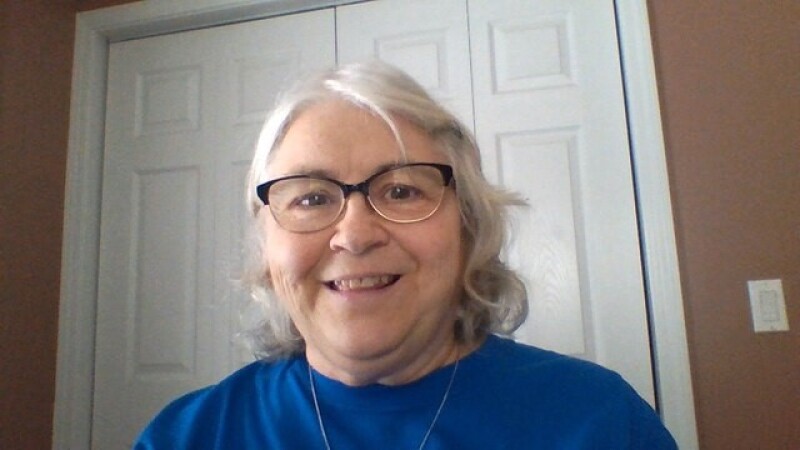 With nearly one-quarter of Michigan's COVID-19 deaths coming in nursing homes, it's heartening to hear a success story.

Stratford Pines Nursing and Rehabilitation Center in Midland is one those stories.

Just listen to Cindy Gransden talk about how they are caring for her 90-year-old mother, Virginia, during the continuing pandemic.

"We're very happy with them. We're hearing horror stories from other places and we're saying 'boy are we lucky,'" said the 66-year-old former social worker.

The State of Michigan reported in May that 1,216 nursing home residents in the state have died of the coronavirus. That's 23 percent of the state's total COVID-19 fatalities, with 87 percent of nursing homes reporting. The number of deaths was recently updated to 1,400.

The Centers for Medicare and Medicaid Services reported 1,654 nursing home resident deaths in Michigan through May 24, ranking Michigan fifth highest in the nation with 64 deaths per 1,000 nursing home residents.

The death toll at the 76-resident Stratford Pines: zero.

Kevin Isbister, administrator of Stratford Pines, attributes much of that to a low number of cases in the surrounding community. And he adds he's not naïve about the possibility Stratford will see some positive COVID cases before the outbreak is over.

But there are other reasons for the facility's success in beating COVID, he said. And those reasons align perfectly with AARP's six practices to look for when asking how a nursing home is caring for loved ones during the coronavirus pandemic.
By telling our story, I hope it might help Stratford show other nursing homes how it's done.
Cindy Gransden

They have reported no COVID cases. They are fully staffed with 140 employees for 76 residents. They do regular testing of residents and staff. They have a dedicated unit for new residents where they are separated from the general population until they're tested and monitored. Staff has adequate supplies of personal protection equipment. They provide families with virtual opportunities to regularly communicate with loved ones. They follow the Center for Disease Control & Prevention, CMS and State of Michigan recommendations and guidelines.

"We also have a good relationship with the local hospitals. Mid-Michigan Medical Center does tele-visits with our residents.

"But I'd say the No.1 factor is our staff," Isbister said. "They are absolutely dedicated to residents and their safety. And we have strong relationships with the families we work with here."

Gransden said that while she feels fortunate to have her mother at Stratford Pines, there are still some frustrations connected to caring for a loved one during a pandemic.

Her mom has been living alone since their dad died three years ago, and she should not have been living alone for any of that time, Gransden says. She describes her mother as stubborn and proud, so it made getting her into a facility and allowing others to care for her much more difficult.

Virginia is very mobile, but has advanced dementia.

Gransden's sister is technically the primary caregiver. Cindy and her sister were visiting at least 2-3 times a week prior to the lockdown.

While Stratford is proactive about providing virtual communication opportunities – her sister has regularly scheduled Skype calls with her mother twice a week and Gransden talks to her mom on the phone from outside her room window -- it's not the same as a personal meeting with her mom one on one.

"I stand outside her window so I can see her while I talk with her on the phone," she said. "My mom doesn't really understand why I'm standing outside. She gets confused."

Overall, though, she's pleased with the care her mother is receiving and Stratford helps her family make the best of a challenging situation.

"By telling our story, I hope it might help Stratford show other nursing homes how it's done," she said.

Annie Adair contributed to this story.