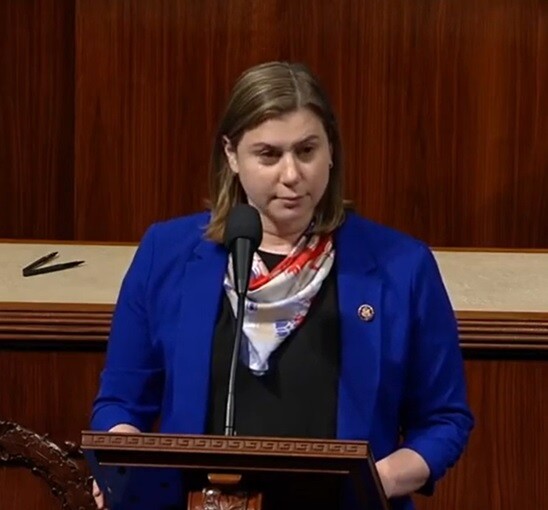 U.S. Representative Elissa Slotkin joined AARP Michigan today for a teletown hall to discuss key features of the federal stimulus package recently passed into law.

Nearly 1,500 people from the 8th congressional district joined the call. Participants were most interested in the details of the upcoming stimulus payments for individuals, up to $1,200. Slotkin answered live questions and dispelled many of the rumors and misinformation in circulation.

Some of the questions included:

Will retirees on Social Security have to file a separate form to receive the stimulus check?
"You will not have to file a single document to receive payment. If you are on Social Security, there is nothing more you need to do to receive payment," Slotkin said.

Will we have to pay taxes on the stimulus check?
Slotkin explained, "the stimulus payment will not be taxed" and is intended to help people who are suffering financially due to the pandemic.

Are property tax payments in Michigan still expected and collected?
"I will triple check the answer to this question with the Governor's office although the income tax deadline has been delayed until July 15th," she answered.

An executive order issued by Governor Gretchen Whitmer includes a temporary stay on the redemption of Michigan property for non-payment of delinquent taxes.

Participants also extended offers for help and support. One small business owner offered to help the state and medical community with the production of ventilators. "I have an ongoing spreadsheet of business owners willing to help," said Slotkin, adding that she is currently working with state leadership to identify how to bring these resources together.

"We all have a role to play," said Slotkin. "We have to come together as a community in ways we haven't had to in a very long time."

Until things return to normal, she suggested, "It's important to have something to look forward to. I keep thinking about that Fourth of July barbecue with friends and family."

Slotkin encouraged constituents to contact her office for additional information at (202) 225-4872 or online at https://slotkin.house.gov/.