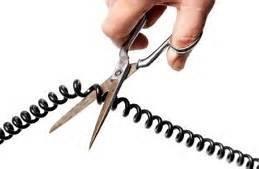 LANSING – An AARP Michigan call to action in opposition to a Senate bill that would allow AT&T to abandon its landline telephone service in the state spurred more than 500 AARP members to call their state Senators over the past several days.

An email message was sent to members on Wednesday urging a call to their Senators to ask them to oppose Senate Bill 636. Since then, 524 callers have contacted the AARP Michigan legislative hotline, which connects them to their lawmakers' offices.

"This is clearly an indication that older adults feel strongly about keeping their reliable, affordable landline service," said Kelli Fritts, AARP Michigan Interim State Director. "The landline is a lifeline for so many of our seniors."

Senate Bill 636, which is currently in the Senate Energy & Technology Committee, would enable phone companies to replace landline phone service with a wireless option within three years.

AT&T concedes in its own legal disclosure on advertising materials for their Wireless Home Phone that it is not compatible with medical alert systems, medical monitoring systems, home security systems and other services requiring data. AT&T also says coverage and services are not available everywhere and that residents should have an alternative to the wireless network to access 911 service.

"We're fighting to ensure our members and all Michigan families have reliable, affordable phone service they can count on, especially during extreme weather or other emergencies. Bill 636 puts reliable phone service at risk for all Michigan consumers," Fritts said.

"Further, AARP opposes Senate Bill 636 because, if passed, it is unclear whether AT&T will have any obligation to provide phone service to Michigan consumers," Fritts added.

Surveys show about 90 percent of Americans age 65 and older still have landline service, as do 70 percent of people 40 and older.