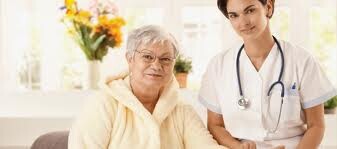 From Gongwer News Service
More than 11,000 people applied for Medicaid on Tuesday, the first day where eligibility was expanded to those with incomes up to 133 percent of the federal poverty level.
State officials reported success in processing the applications through the Healthy Michigan website, but there were some technical glitches. A Gongwer News Service staff member attempted to apply and about a half-hour into the application, hit an error and despite logging out and logging back in continued to hit the error for the rest of the day.
Lynn Draschil, director of customer service with the Department of Technology, Management and Budget, said the error occurred because of a problem in how the "back" button is working on some pages of the application when a user attempts to move backward in the application to review a previous page.
Ms. Draschil said officials have scheduled the problem for repair.
"As these kind of things come up, we'll address them," she said.
As of 4 p.m., 11,848 had applied with 4,152 automatically approved without the need for any further state intervention, the state said.
Ms. Draschil said there were other errors discovered during the day and the state resolved some of them with an on-call technical team.
"It is a new app, so I anticipate we'll probably see a few more tomorrow," she said. "In general, what's positive is we did process an awful lot of applications."
In the first year, the expanded Medicaid program known as Healthy Michigan is expected to cover 320,000 people, eventually rising to 470,000.
"Today's launch marks a significant milestone in our ongoing efforts for a healthier Michigan," Gov. Rick Snyder said in a statement. "The Healthy Michigan Plan is about improving the health and wellbeing of our citizens, saving money for taxpayers and job providers and ensuring our state's continued comeback. I encourage all eligible Michiganders to enroll by going online, calling or visiting a local DHS office."
AARP Michigan strongly supported the Healthy Michigan program. About 75,000 residents age 50 to 64 are eligible for Medicaid expansion.