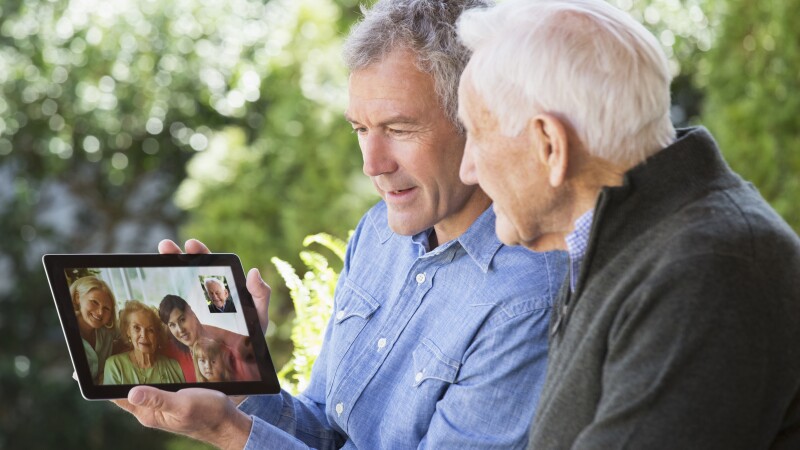 As COVID-19 restrictions have eased in Mississippi, nursing homes and other long-term care facilities eventually will prepare to resume in-person visits for families. While this may happen in the future, now is the time to prepare. Experts say in-person visits will be different than before the pandemic, at least until the threat of coronavirus has passed. There may be limits on when, where and for how long you can see loved ones, and distancing rules will likely be in place.

AARP, which advocates on behalf of nursing home residents and their families, says loved ones need to ask some key questions when thinking about how to resume in-person visits with family members in nursing homes, assisted living, and other long-term care facilities.

"We've been through an unprecedented crisis with the pandemic," said AARP Mississippi State Director Kimberly L. Campbell. "This was the first time many family members couldn't visit in-person with their loved ones for such a long period of time. Even as restrictions ease, visits will look different for the near future."

If your loved one's nursing home is resuming in-person visits, Campbell recommends asking the facility five key questions to prepare:

What is the nursing home doing to help make it safe for visitors to come back? The federal Centers for Medicare & Medicaid Services, which regulates long-term care facilities, provided nursing homes with recommendations about resuming in-person visits. The CMS guidelines include the facility going at least 28 days without a new COVID-19 case, having declining cases in the surrounding community, having regular testing for residents, and having adequate supplies of personal protective equipment.

What kinds of health checks will be required for visitors? The federal guidelines include checking visitors' temperatures, asking them about COVID-19 symptoms and their potential exposure, and observing visitors for symptoms or signs of infection.

Are visits restricted by time and place? Check with the facility you plan to visit about whether you need to make an appointment, if visiting hours will be restricted, and if your visit will be time-limited. You may be able to request a schedule for visiting your loved one on a regular basis. Keep in mind that visits might be limited to designated areas inside or outside the building.

What protective and social-distancing measures are in place, in accordance with federal guidelines? You will likely need to wear a mask and may need hand sanitizer—ask if the facility will provide them or if you should bring your own. You may need to stay six feet away from your loved one. If you want to bring food or gifts, ask the facility about their policies first.

Are you doing everything possible to minimize risks to residents? Don't visit if you feel ill, even if the symptoms are mild, or if you have had close contact with someone with COVID-19 in the previous two weeks. Keep visits short, and stay outdoors if possible. Consider a virtual visit by phone or video chat as an alternative to visiting in-person.

"The top priority is keeping residents of nursing homes, assisted living and other long-term care facilities, their family members and staff safe as in-person visits resume," said Campbell said.

AARP has resources available for family members with loved ones living in nursing homes and other long-term care facilities at aarp.org/nursinghomes.