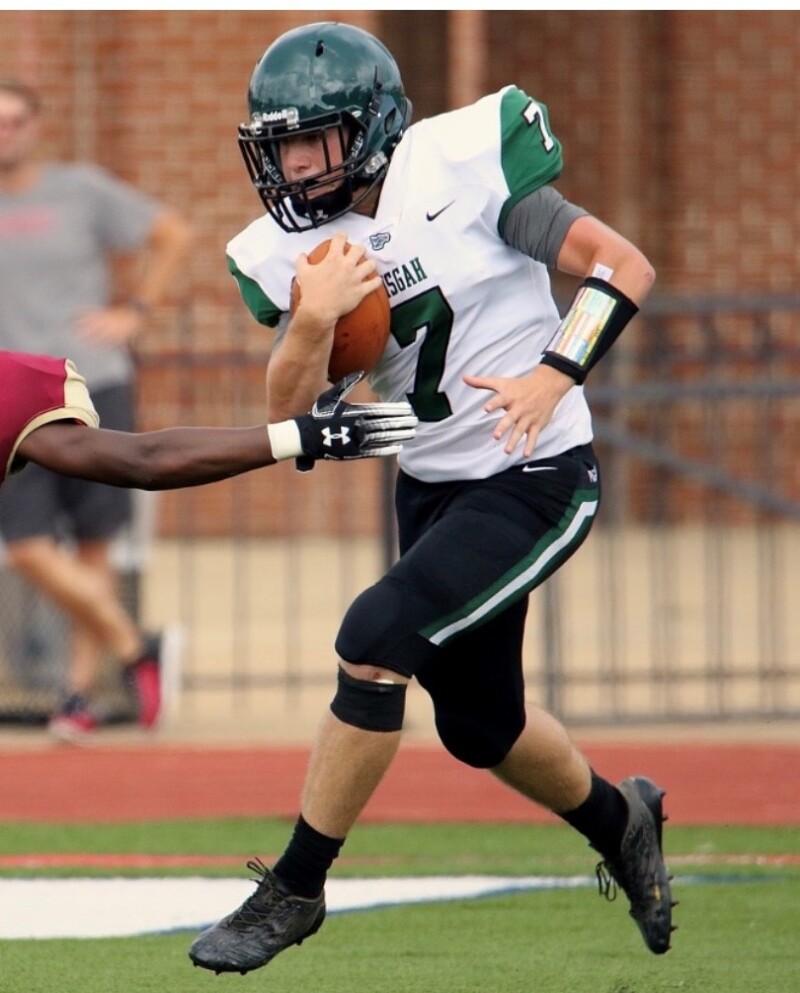 AARP Mississippi is happy to announce our Scholar Athletes of the Week every Friday this fall. We partnered with Super Talk Mississippi to seek nominations for outstanding students who excel in sports and academics. The response was overwhelming! That's why we're bringing you two exceptional Scholar Athletes every week.
Meet Dillon Usry, who was nominated by Donna Lay. Here's what she said about Dillon:
"Please consider my nomination for Scholar Athlete of the Week. He is 16-year-old Dillon Usry who is in the 11th grade at Pisgah High School, Sand Hill, MS, in the Rankin County School District.
Regarding academics, he is no stranger to the school's Honor Roll. Athletically, he is very versatile, as he plays quarterback and middle linebacker on the Dragon football team and pitcher and outfielder on the baseball team.
Being a key team member, he is a well-focused competitor, interacting supportively with his teammates for their common goals, and consistently giving his all in contributing to the ongoing success of the entire team. He is courteous and maintains a positive, pleasant demeanor. I think he is well-deserving of being one of the weekly honorees!"
Dillon is the son of Doug and Christy Usry.
Congratulations Dillon!
(Nominations are now closed.)