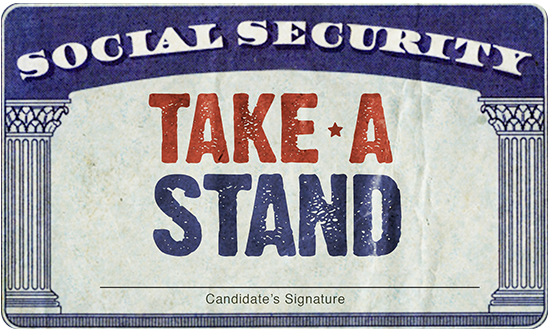 AARP Mississippi will present a Take A Stand Debate Watch Party in Clarksdale, Mississippi, from 7:30 p.m. - 9:30 p.m. on Sunday, October 9, 2016 at Stone Pony Pizza, 226 Delta Avenue. Refreshments will be provided. The event is free.

Americans work hard and pay into Social Security —and are counting on it to be there. But if our leaders don't act, future retirees could lose up to $10,000 a year.

That's why everyone who thinks they have what it takes to be President of the United States needs to lead on Social Security and give us real answers about how they'd keep it strong for the future.

Join us for a Debate Watch Party in Clarksdale, Mississippi, to learn more about Take A Stand— a national campaign pressing the candidates to level with you and tell you how they'll keep Social Security strong for future generations.