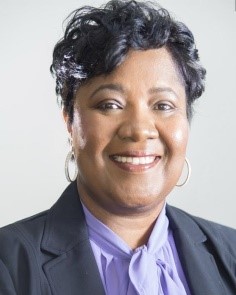 Yolanda Ratcliff of Jackson has been selected by AARP, the nonprofit organization for people 50 and older, to receive the 2021 AARP Mississippi Andrus Award for Community Service, the Association's most prestigious and visible state volunteer award for community service.

AARP Mississippi selected Yolanda Ratcliff for her remarkable service, which has greatly benefited the community, reflected AARP's vision and mission, and inspired other volunteers. Ratcliff serves as a Mentor for Girls with Purpose. She is founder and CEO of Peace & Pearls Single Parent Support Network, Inc., a non-profit organization. Peace & Pearls hosted a community Halloween Parade for the Washington Addition community to bring laughter, joy and sweets to children and adults. Peace & Pearls has partnered with several community agencies to support healthier families and adopted several single-parent grandmothers giving them extra support.

The award was formally presented to Ratcliff at a virtual ceremony on November 18.

"This award acts as a symbol to the public that we can all work together for positive social change," says AARP Mississippi State Director Kimberly L. Campbell, Esq. "AARP has long valued the spirit of volunteerism and the important contributions volunteers make to their communities, neighbors, and the programs they serve."

Peace & Pearls launched a bike campaign and gave bikes to girls, boys and single parents to get children riding to reduce childhood obesity. The organization also established P&P Garden Learning Center, which hosted about 300 children this summer teaching them about gardening. During each session the children were introduced to the importance of healthy eating, childhood obesity and how academics are applied in gardening. The program offered several mentoring sessions for single moms. Ratcliff is the author of a 40-day women's devotional, He Sees Me He Sees You.

Andrus Award recipients across the nation were chosen for their ability to enhance the lives of AARP members and prospective members, improve the community in or for which the work was performed, and inspire others to volunteer.