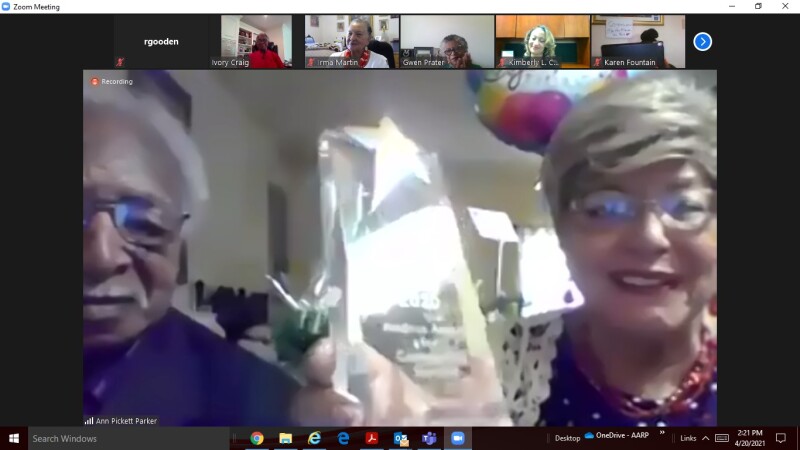 Ann Pickett-Parker has been selected by AARP, the nonprofit organization for people 50 and older, to receive the 2020 AARP Mississippi Andrus Award for Community Service, the Association's most prestigious and visible state volunteer award for community service.

AARP Mississippi selected Ann Pickett-Parker for her remarkable service, which has greatly benefited the community, reflected AARP's vision and mission, and inspired other volunteers.

Pickett-Parker is a lifelong resident of Moss Point. She is a member and Chaplain of the Jackson County AARP Chapter 1213, as well as an AARP Mississippi State Appointed Volunteer. Through her affiliation with the Do Better Divas over the past five years, she has helped to facilitate community service activities, such as:


Providing resources for raised flower beds at a nursing and rehabilitation facility.

Providing funds for headstones of deceased babies from families in need.

Raising $8,000 for a cornea transplant for a community member.

Providing Thanksgiving meals.

Providing financial support for breast cancer patients, and more.

She also serves as a Chaplain for hospice care and a tutor for students. She is active in the Jackson County NAACP and TRIAD. Pickett-Parker is Co‐Pastor of New Generation Christian Fellowship in Pascagoula.
The award was presented during a virtual ceremony on April 20.

"This award acts as a symbol to the public that we can all work together for positive social change," says AARP Mississippi State Director Kimberly L. Campbell, Esq. "AARP has long valued the spirit of volunteerism and the important contributions volunteers make to their communities, neighbors, and the programs they serve."

Recipients across the nation were chosen for their ability to enhance the lives of AARP members and prospective members, improve the community in or for which the work was performed, and inspire others to volunteer.