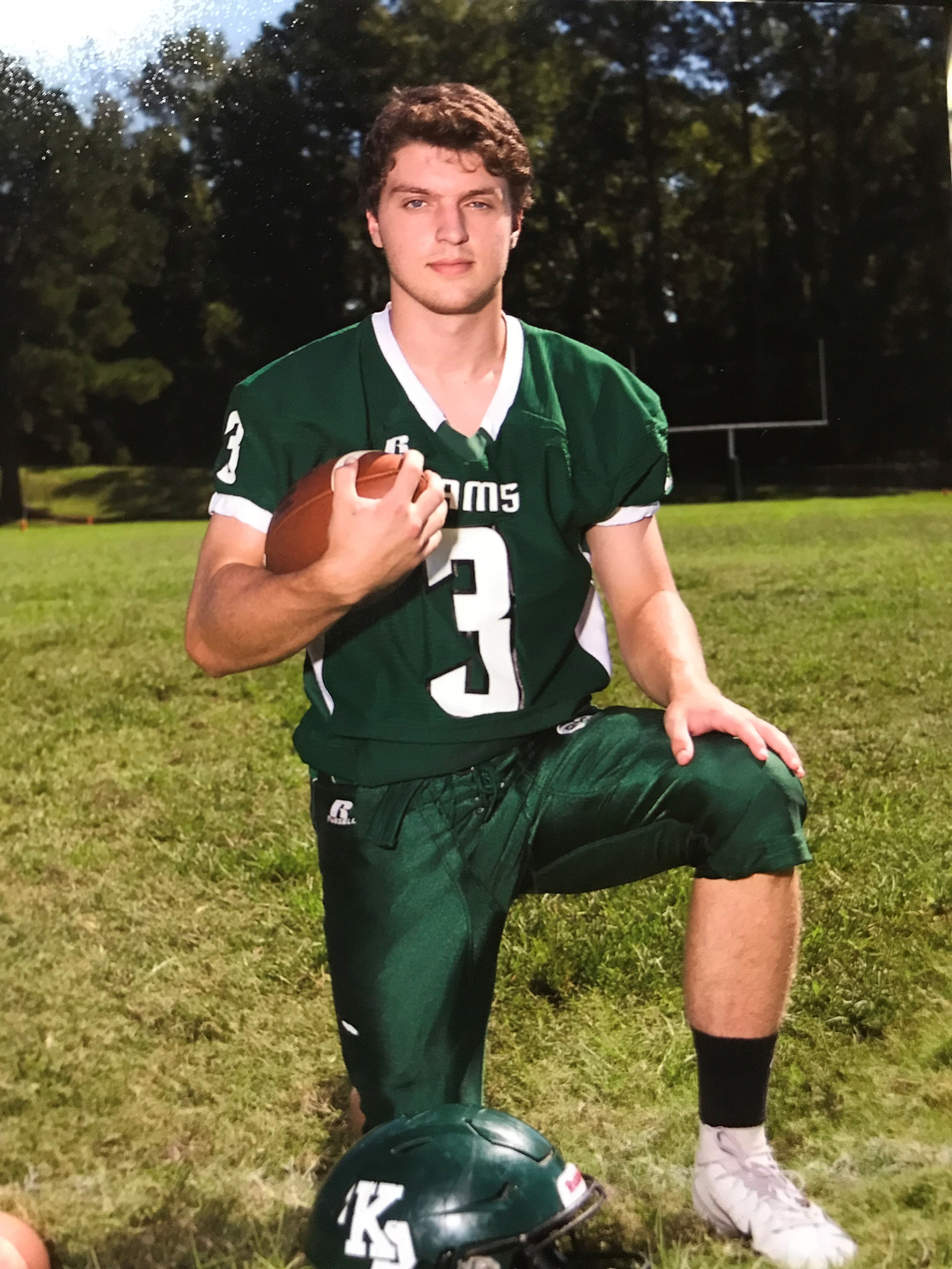 AARP Mississippi is happy to announce our Scholar Athlete of the Week every Friday this fall. We partnered with Super Talk Mississippi to seek nominations for outstanding students who excel in sports and academics. The response was overwhelming! Meet Austin Castleberry, a senior at Kemper Academy and member of the football team. He was nominated by Dr. Darrell Zehr.

"Austin is a senior that plays football and basketball, and also has incredible academic skills," Zehr said. Kemper Academy Coach Chris Gully agrees. "Austin is a standout in both the classroom and athletics," Coach Gully said. "If I were to be asked to make a model of the type of player and teammate that I want to coach and have on my team, Austin is who I would use as a blueprint. He is very outgoing and is a leader. He helps organize the blood drives and various things at school. He is always willing to help. On the football field he is a beast, but also one who will do whatever is asked for the benefit of the team. One night, our offensive line was hit hard by injury, and Austin volunteered to play on the line because as a running back, he knew the blocking schemes. Not very many running backs will volunteer to do that. His basketball coaches will say the same thing about him. He is a team player. The only stats he is concerned with are team stats."

Austin is the son of David and Cathy Castleberry.

Congratulations Austin!