As homes, businesses and communities work to recover, here's where to go for information and assistance — and opportunities to help those who have been affected: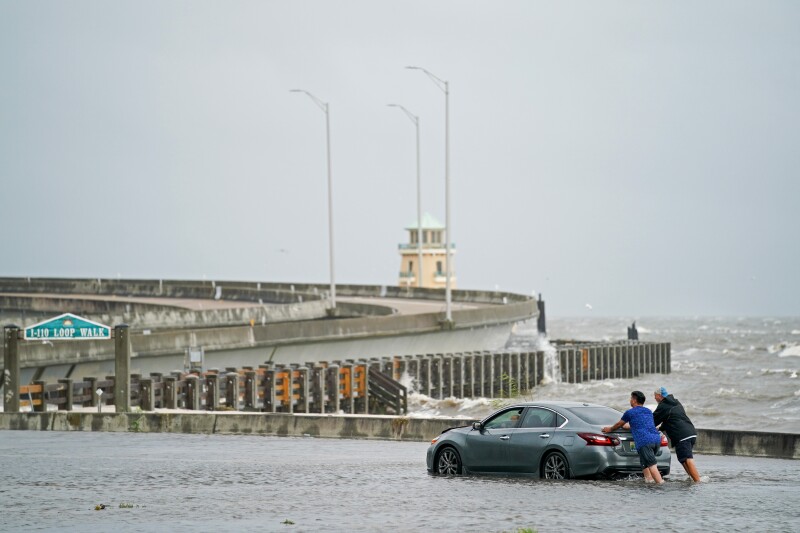 General Information
Call 911 in the event of an emergency.

Fuel and Electric Power

Federal Resources
Fill out the anonymous questionnaire on DisasterAssistance.gov for information about federal grants, loans and other resources that may be available.
If you're uninsured — or if your insurance doesn't cover damage related to the hurricane — apply for disaster assistance through FEMA. If you have homeowner or renter insurance, FEMA recommends filing a claim with your provider ASAP.

Flooding and Road Closures
The Mississippi State Department of Health recommends you avoid floodwater if possible and to dispose of any food, medicines, cosmetics or bottled water that may have come into contact with it. The department also suggests getting in touch with a contractor for mold removal or prevention if your home flooded.

Shelter
Call the Mississippi Emergency Management Agency at 888-574-3583 or your emergency management office to find an emergency shelter near you. The agency says that masks must be worn at all shelters to protect against COVID-19 and that face coverings will be provided to those who don't have one.
The Mississippi State Department of Health's medical needs shelter offers refuge for residents with medical support needs during emergencies. It's located at 1640 Coy Ave., Wiggins, Mississippi 39577.
The American Red Cross has opened shelters in Louisiana and Mississippi. Call 211 or 800-733-2767, or go to the Red Cross website to find a shelter near you. You can also download the Red Cross emergency or hurricane apps on your smartphone.

Food and Supplies

Donate or Volunteer
GoFundMe has a centralized page for all verified campaigns to help people hit by Hurricane Ida.
The American Red Cross is collecting cash donations to fund emergency response and recovery efforts.

Also of Interest