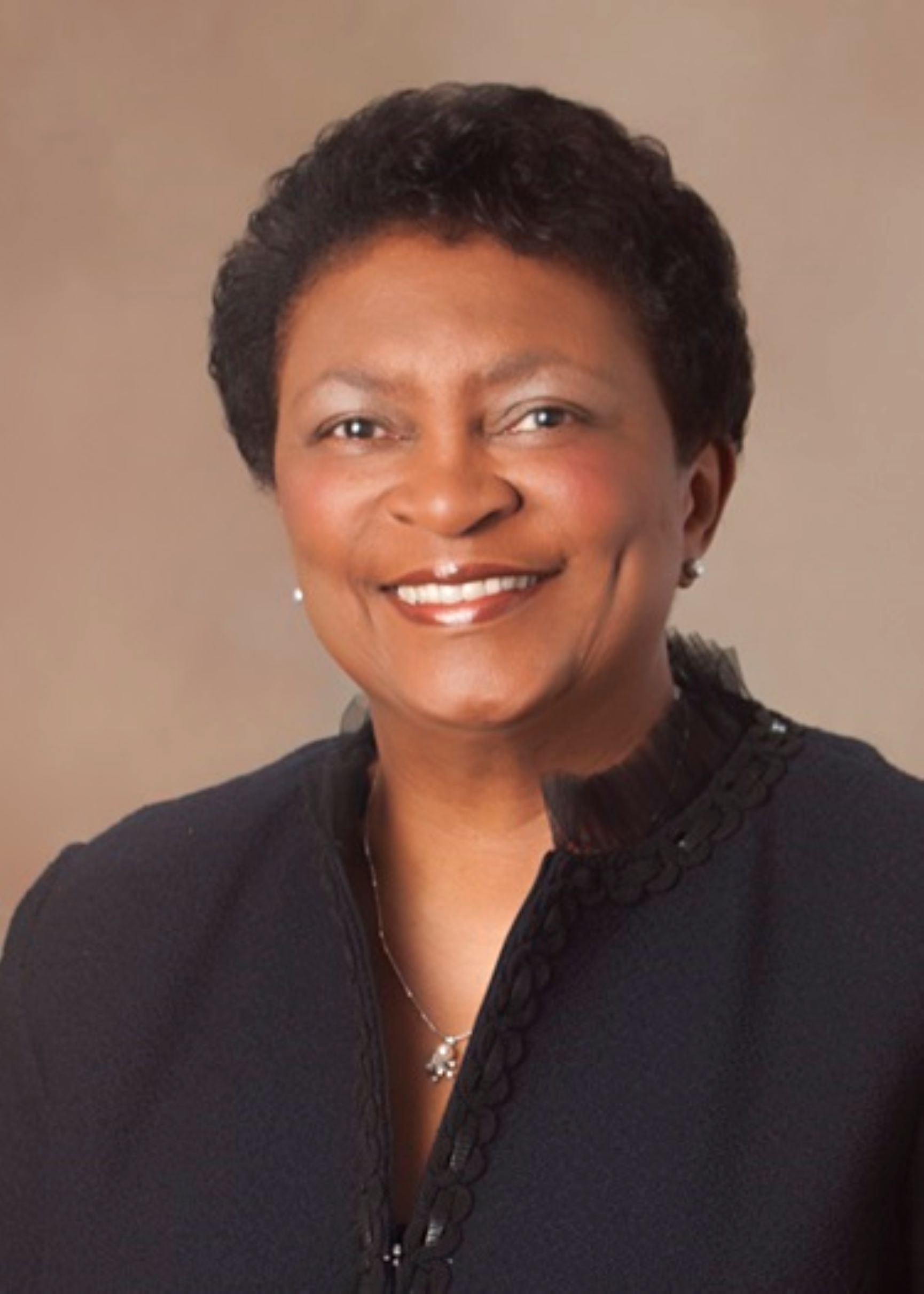 Gwendolyn Spencer Prater, Ph.D. is State President of AARP Mississippi. She is responsible for leading volunteers throughout the state as they work on issues and projects that have a direct impact on people over age 50. Dr. Prater works with the AARP Mississippi State Director and staff on issues, such as family caregiving, fraud prevention, financial security and more.

Before becoming a volunteer with AARP Mississippi, her illustrious career included social work and academia. She became the founding Dean of the School of Social Work at Jackson State University in 1978. In 2003, she became the university's founding Dean of the College of Public Service, which encompassed the School of Social Work, the School of Health Sciences and the School of Policy and Planning. Since retiring, she has shared her experience and knowledge to help support Mississippi's 50-plus population.

Dr. Prater was responsible for building, expanding, and getting new professional academic programs nationally accredited at the master's and doctoral levels. During her tenure at JSU, she secured more than $11 million in external grants and contracts. Prior to arriving at JSU, Dr. Prater taught at the University of Cincinnati Medical School, University of Southern California, and California State University, Los Angeles.

She earned a Bachelor of Arts in Sociology from Tougaloo College, Master of Social Work from The Ohio State University, and Doctor of Philosophy from the University of Southern California. She also is a Licensed Clinical Social Worker. Dr. Prater has published extensively and spoken internationally on mental health, community development and leadership. Her academic research has taken her to the Oxford Roundtable, Oxford University, England; the Fulbright for Higher Education Administrators, Federal Republic of Germany; and the International Faculty Development Seminar, the University of Cape Town, Cape Town, South Africa.

She has served as a consultant for the Mississippi Council on Aging, the University of Mississippi Medical Center's Geriatric Center, the Mississippi Public Health Institute, Jackson-Hinds Comprehensive Health Center, the Foundation for the Mid South and the Public Policy Center of Mississippi.

Dr. Prater is a native of Vicksburg and currently resides in Madison. She is married to Dr. Wesley Prater and they have two adult children and four grandchildren.