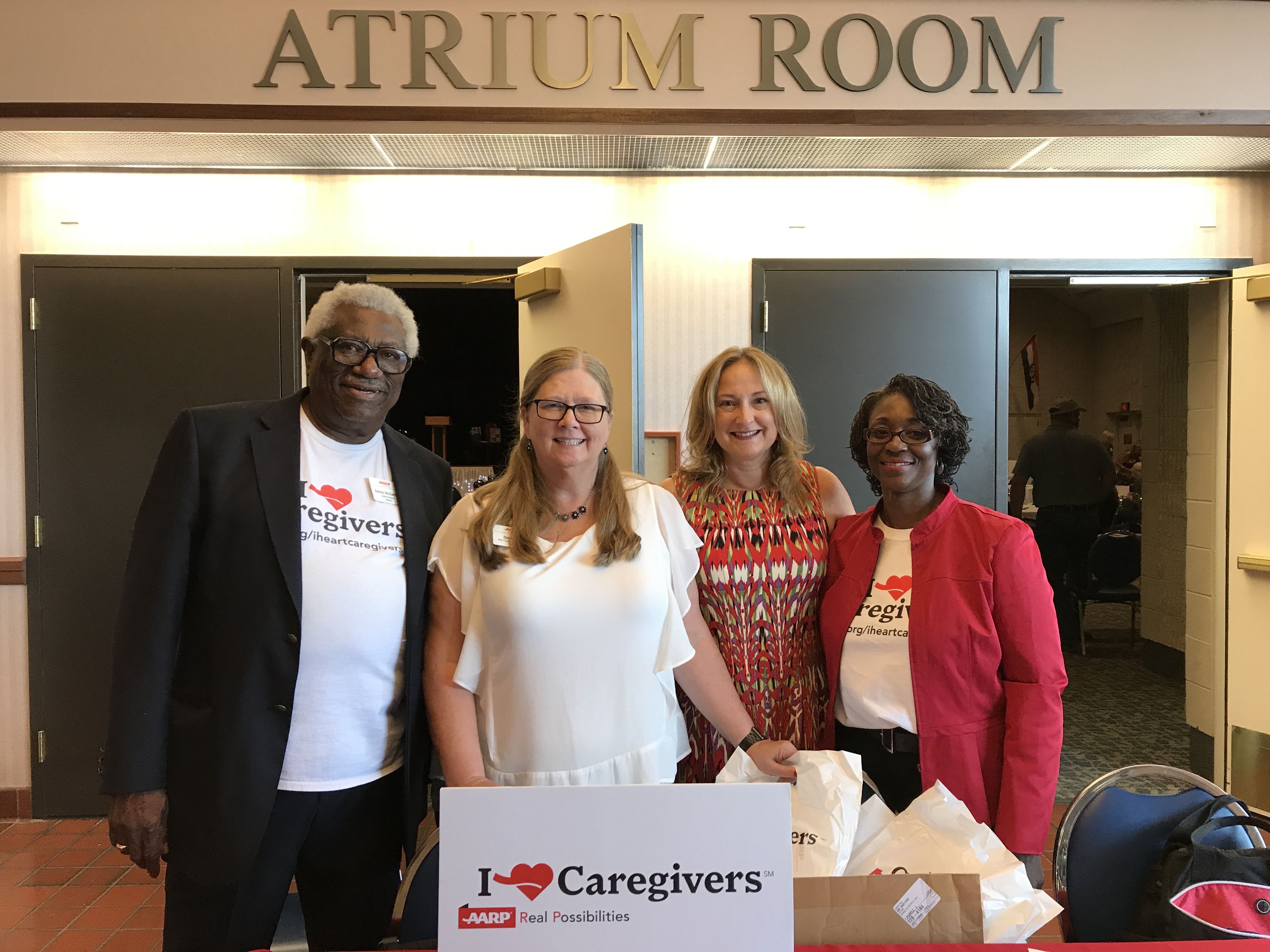 By Tim Poor

Zoia Martin has been taking care of her mother since 2008. "It's very hard at times," said Martin, particularly because her 80-year-old mother has Alzheimer's disease, is blind and doesn't sleep through the night.

"You get exhausted from lack of sleep and rest," she said.

Although the stress can be overwhelming, Martin, of Cape Girardeau, is comforted by the knowledge that she's not alone and that help is available. She attends Caregiving Conferences sponsored by AARP Missouri where she can meet other family caregivers and share information and emotional support.

"I make friends, and there's a lot of information provided that you can bring back home and read," said Martin, 63, who also works part time as a hospice bereavement coordinator. Her daughter lives with her and helps with caregiving.

The conferences are just one of the caregiving events and services provided by AARP Missouri and its partners such as the Area Agencies on Aging, which are federally funded nonprofit organizations.

In Cape Girardeau, that agency is Aging Matters, where Kathy Bullis is the director of its Family Caregiver Support Program for 18 counties in southeast Missouri.

Aging Matters offers up to $70 a month in reimbursement for respite care—four-hour periods when a paid caregiver relieves the regular caregiver. "It just gives them a little bit of a break," Bullis said.

The agency also contracts with adult day care centers in Cape Girardeau and Ste. Genevieve.

Services are needed
Bullis works on an AARP committee that plans the Caregiving Conferences, which provide basic information that is especially helpful for people new to the role.

"Nobody trains you to be a caregiver before you end up being one," said Bullis, who worked at nursing homes for 15 years before joining the agency.

The services are especially needed in southeast Missouri, one of the poorer areas of the state where many people live in remote locations of the Ozarks. Bullis said residents who moved to get away from urban locales now may find that simple activities such as crossing a creek are problematic.

In Hayti, Caregiving Conferences began nine years ago to help grandparents who had become the sole caregivers for their grandchildren due to the death, illness or other incapacity of birth parents.

"Any kind of caregiver really has to take care of themselves as well," said Mary Engram, a human development specialist with the University of Missouri Extension. She leads a committee that plans local conferences.

Upcoming Caregiving Conferences include:

St. Louis: Aug. 28 from 9:30 a.m. to 2:30 p.m. in the Paul F. Detrick Building atrium at Christian Hospital, 11133 Dunn Road. For more information or to register, go to aarp.cvent.com/StLouisCares2018.

Kansas City: Nov. 6 from 9:30 a.m. to 2:30 p.m. at the St. Joseph Medical Center Community Center for Health and Education, 1000 Carondelet Drive. For more information or to register, go to aarp.cvent.com/KansasCityCares2018.

Carthage: Jinny Hopp, an AARP volunteer, leads an occasional caregivers support group. She can be reached at jinnyhopp@gmail.com.

Tim Poor is a writer living in Clayton, Mo.