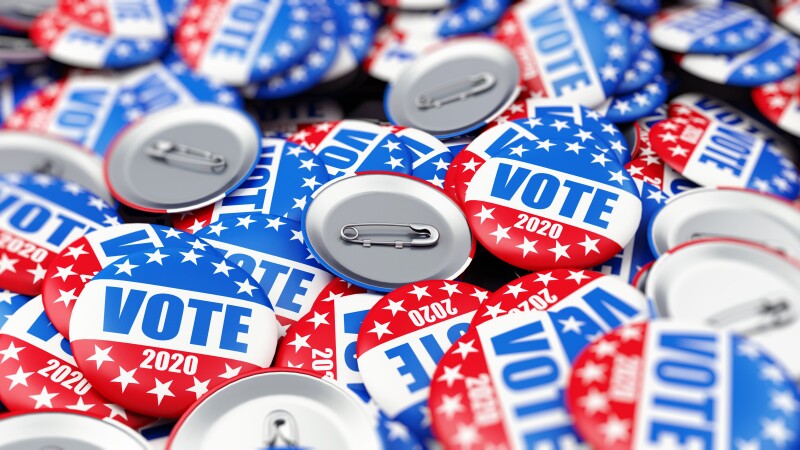 Vote by Mail: No Excuse Needed

All Missourians can vote safely by mail this fall amid the coronavirus pandemic, thanks to a new temporary law—with two key caveats.

All voters can get a mail-in ballot for the Nov. 3 election, but they must have it notarized and return it by U.S. mail. Meanwhile, residents who are 65-plus or at high risk for COVID-19 may submit an absentee ballot (which is separate from a mail-in ballot) without getting it notarized.

Voters can request a mail-in or an absentee ballot application from their election authority or download one from sos.mo.gov. The application must be returned by Oct. 21.

"Any Missourian affected by COVID-19 should still be able to vote, including those who are sick or considered at risk," Gov. Mike Parson (R) said in a statement, after signing the bill into law over the summer. He emphasized that he does not support permanently expanding no-excuse mail-in voting.

"Since they are at a higher risk for complications, older Missourians are rightly concerned about contracting the coronavirus, and they are also the most active voters," said Jay Hardenbrook, advocacy director at AARP Missouri. "Having options to vote safely from home is essential."

Voting-rights groups have challenged the law in court, arguing that it doesn't go far enough to protect residents and that no one should have to get a ballot notarized. The case was ongoing as of press time.

The temporary mail-in voting provisions are set to expire at the end of the year. Under the rules, at-risk voters include anyone over age 65, those with a weakened immune system, residents of long-term care facilities and those with certain chronic diseases. Individuals who fit into one of these categories can request an absentee ballot and do not need to have it notarized.

All other residents who want to vote from home can request a mail-in ballot, which must be notarized. The state provides a list of notaries willing to provide services free of charge at sos.mo.gov/elections/mailinnotary.

Mail-in and absentee ballots must be received by local election authorities by Election Day, Nov. 3, but AARP urges voters to turn in their ballots as soon as possible.

Missourians who prefer to vote in person can still do so. Polling sites will help keep voters safe by encouraging social distancing, among other measures.

For more information about voting in the November elections in Missouri, click here.