Essential info:
Key dates: The primary will be held Aug. 6, 2024, and the general election will be Nov. 5, 2024.

Key races: Statewide elections include the race for governor and for seats in the U.S. Senate, U.S. House of Representatives and the state Legislature.

Absentee voting: You will need to meet certain criteria to cast an absentee ballot by mail, and most ballots will require a notary. But you may cast an absentee ballot without a reason starting two weeks before Election Day. Locations are decided by your local election authority.

Voting at the polls: Polls are open from 6 a.m. to 7 p.m. Find your polling place on the state elections website.
Have there been recent changes to voting in Missouri?
A 2022 election law requires voters to present a valid photo ID when casting a regular ballot in person, allows no-excuse absentee voting for two weeks before an election and bans the use of drop boxes. Also, the state's redistricting plan redrew certain congressional and state legislative districts and may affect which candidates appear on your ballot.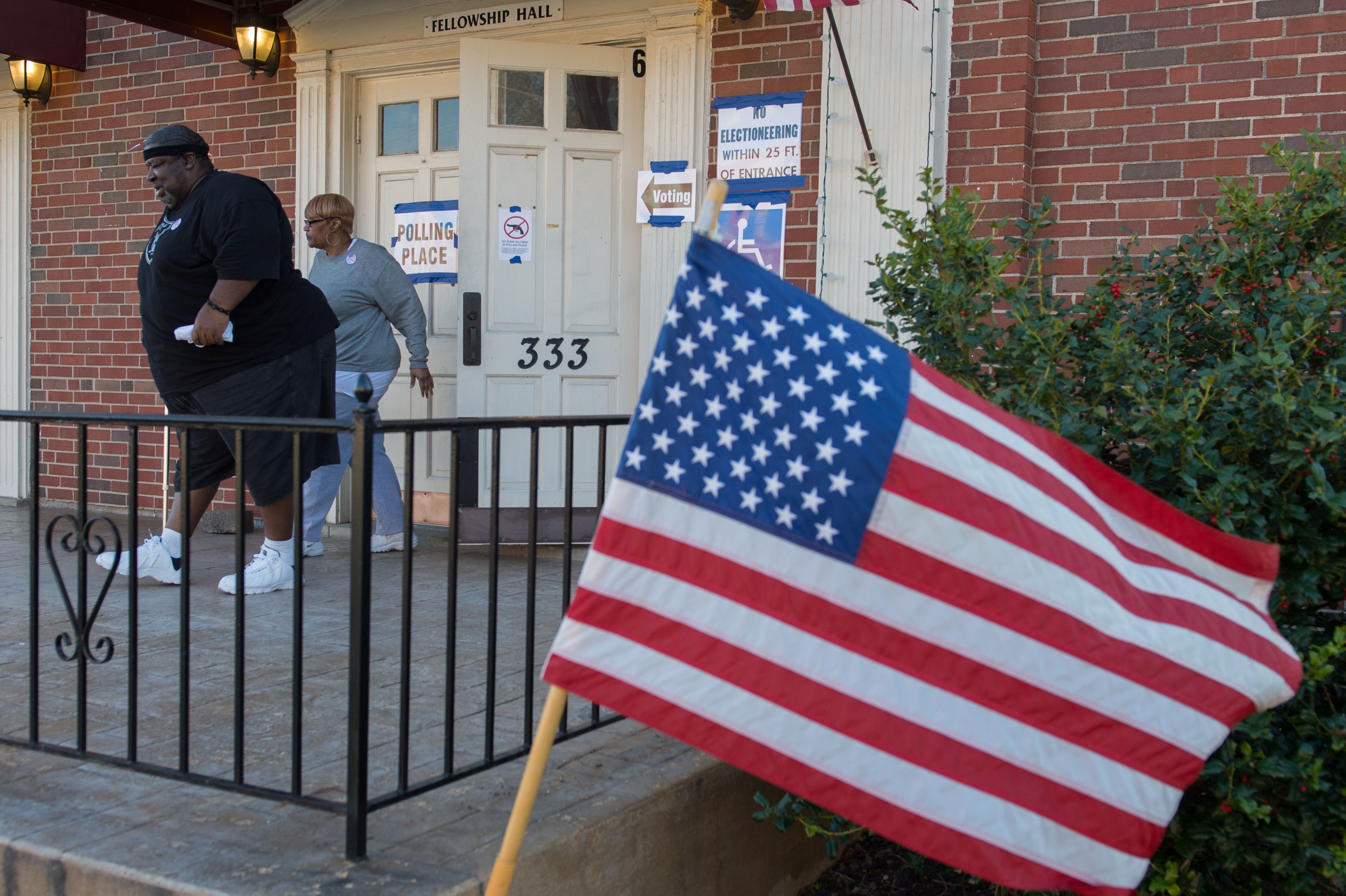 How do I register to vote?
In person: Register in person or drop off a completed registration form at your local election authority. Or register at a library, a driver's licensing center or at other state agencies listed on the secretary of state's website. If you register in person, you'll need to present a valid government-issued photo ID, such as a current Missouri driver's license or U.S. passport.


Online: Use the state's voter registration portal. You'll be asked to include your driver's license number and the last four digits of your Social Security number, if available.
Check your voter registration status through the state's voter information portal.

The deadline to register to vote in the 2024 primary is Wednesday, July 10, 2024, and the deadline for the general election is Wednesday, Oct. 9, 2024.


Does my party affiliation matter when I vote in the primaries?
You do not need to declare party affiliation when you register or vote in a primary in Missouri, but you can only vote in one party's primary.


How can I get an absentee ballot? Are there important deadlines?
Absentee ballots are only available to certain voters, including people with an illness or disability or those who will be out of town on Election Day. A full list of criteria is on the secretary of state's website.

Request an application:


Once you receive and complete your ballot, return it by mail or in person to your election authority. You'll need to get your ballot notarized unless you're a nursing home resident, you're confined to your home because of illness or disability, or you're on active duty in the military.


Are there any accommodations for people with disabilities?
Yes. If you have a physical disability, you can ask to be placed on the state's permanent absentee voting list. Absentee ballot applications should then be automatically mailed to you before every election. Contact your local election authority for more information.

Polling places in Missouri offer curbside voting to people with limited mobility, so you can stay in your car while a poll worker brings you a ballot. Polling locations also have equipment to help people who are visually impaired.


Can I vote I track my absentee ballot?
Check with your election authority to confirm the receipt of your ballot.


Can I vote in person before Election Day?
You can cast an absentee ballot in person starting two weeks before Election Day — the only time you can vote absentee without a reason.

Your ballot won't need to be notarized if you fill it out at your election authority.


What do I need to know about voting on Election Day?
Polls will be open from 6 a.m. to 7 p.m., but you can vote after 7 p.m. as long as you're in line before then. Contact your local election authority to find your polling place.


Do I need identification to vote?
Yes, you'll need to show a Missouri driver's license, state ID card, U.S. passport or other acceptable ID listed on the secretary of state's website. If you forget your ID, you can still cast a provisional ballot, which will be counted as a regular ballot as long as your signature matches the signature in the state's voter registry or if you return to your polling place with proper ID.


Editor's note: This guide was updated on Oct. 4, 2023. The guide was first published on Aug. 10, 2020.


Also of Interest: