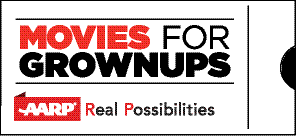 AARP Nebraska will honor Black History Month with a free screening of the critically acclaimed film SELMA, at Omaha's Aksarben Cinema on Sunday, Feb. 28 at 1:30 p.m.

Starring David Oyelowo and Oprah Winfrey, Selma is based on the remarkable true story of the epic march that resulted in President Johnson signing the Voting Rights Act of 1965.

Director Anna DuVernay tells the story of Dr. Martin Luther King Jr. and the crowd that he led from Selma to Montgomery, Alabama as part of a campaign to ensure equal voting rights. The film takes place over the course of three months, narrating what would become one of the most critical victories for the civil rights movement.

The public event is offered as part of AARP's Movies for Grownups, which spotlights movies with storylines and performances that have special relevance to the 50-plus audience. It will be held at Aksarben Cinema, located at 2110 S. 67 th St. AARP members and non-members are welcome to attend.

There is no cost for tickets but seating is limited and registration is required. To reserve tickets, call 1-844-418-2281 toll free or go to https://aarp.cvent.com/SELMA_Omaha.