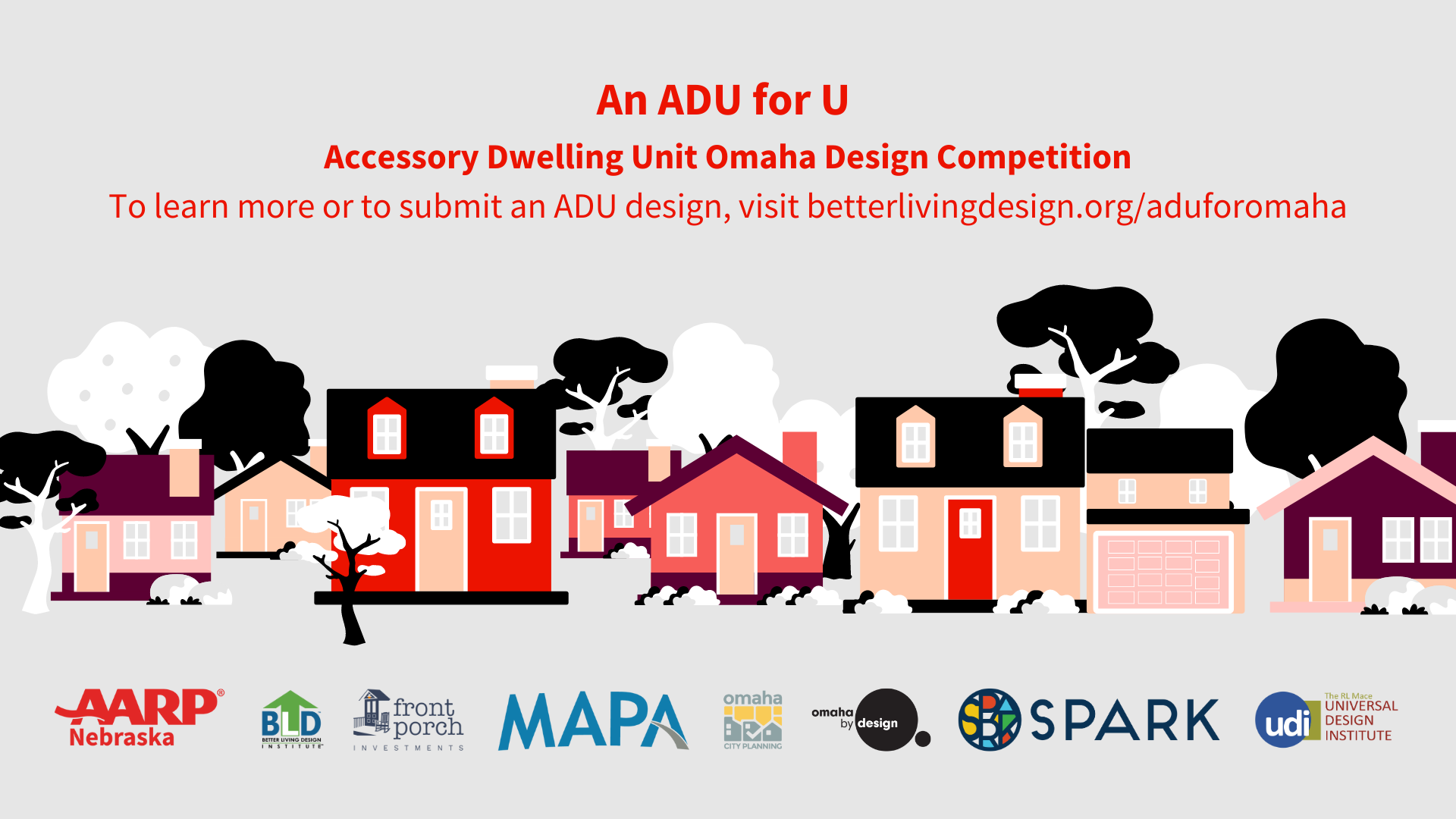 AARP Nebraska has announced the launch of the 2023 An ADU for U Design Competition. Accessory Dwelling Units (ADUs) are a family-friendly type of housing that shares a single-family lot with a larger, primary dwelling and can be located within, attached, or detached from the main residence.

"Unfortunately, many older Omaha residents are aging in homes that were not designed for them to live in safely or independently. The homes may also be larger than they need and may require maintenance that older adults are no longer able to do themselves. ADUs are an affordable but underutilized housing option that might be the answer for many older adults," said Todd Stubbendieck, state director of AARP Nebraska "We hope this competition will raise awareness of this age-friendly option and produce viable, professional designs that can be built in Omaha."

The goal of the competition is to increase awareness of how universally designed ADUs might be employed to help meet housing needs in Omaha, including those of older adults. In addition, it will challenge professional designers and builders to create viable, buildable accessory dwelling unit plans that have key and sufficient universal design elements to be truly age-friendly and are consistent with home styles found in the Omaha area.

Submitted designs that meet the competition criteria will be judged by a panel of experts and winners will be selected. The winning entries will be featured at a November recognition event and will be eligible to work with the City of Omaha to be included in their new Fast Track permitting program.

Those interested in learning more or submitting a design in the competition may attend a webinar on August 16 from 12 to 1:30 p.m. CT. The session will provide an overview of the competition, age-friendly design, and Q&A for participants. To learn more and to receive crucial competition updates including about the information session, visit betterlivingdesign.org/aduforomaha.

The deadline for submitting a design for the competition is October 13.

AARP Nebraska, in conjunction with the RL Mace Universal Design Institute, is sponsoring the competition with local partners including the City of Omaha, Front Porch Investments, the Metropolitan Area Planning Agency, Omaha by Design, and Spark CDI.