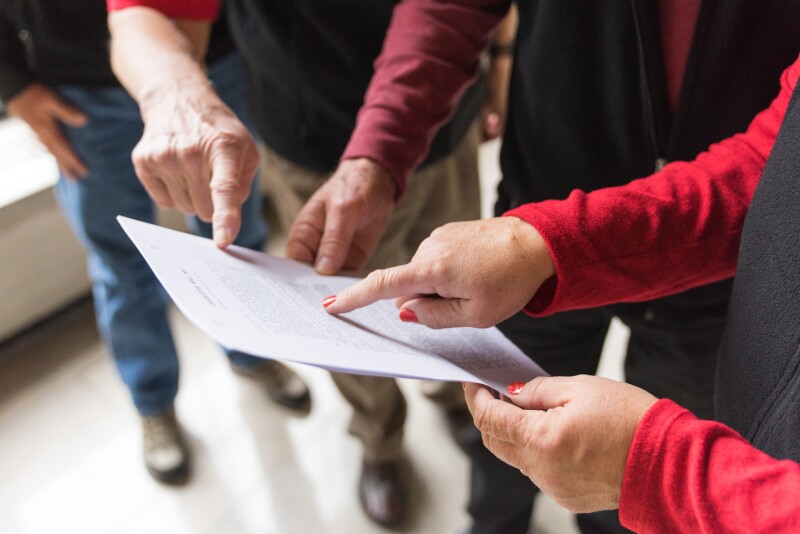 Family caregiver measures top the list of Nebraska bills AARP has endorsed

Ensuring that Nebraska's family caregivers have additional support and workplace flexibility to care for their loved ones are among the top issues for AARP in the 2019 legislative session.
LB 311, the Paid Family and Medical Leave Insurance Act, would offer paid leave to Nebraska workers to care for themselves or a family member with a serious health condition, a new child, or a military family member preparing for or returning from deployment.
Nearly two in three family caregivers in the workforce are caring for a relative age 65 or older, and that number is expected to grow as the state's population ages.
"Increasingly, the workplace will include more employees who need to combine eldercare responsibilities with their jobs," said Dave Holmquist, state president of AARP Nebraska. "The practical reality is that many workers are struggling to make ends meet from paycheck to paycheck and cannot afford to take unpaid leave."
About 196,000 Nebraskans provide 182 million hours of unpaid care to loved ones valued at $2.5 billion annually. The vast majority have been in the workforce at some point during their caregiving experience, with more than half of employed caregivers in the U.S. older workers over the age of 50.
LB 306 would allow Nebraskans who must leave a job to care for a family member with a serious health condition to file for unemployment benefits when they are ready to return to work and begin seeking a job. LB69 would create an annual tax credit for family caregivers who provide care in their own home and meet certain income criteria.
Holmquist said it is smart policy to pass legislation that helps Nebraskan caregivers fulfill their important responsibilities since they are the backbone of the state's long-term care system.
"Nebraska's caregivers benefit all of us," he said. "They help their family members stay in their homes, and delay or prevent costly nursing home care, providing significant savings to the state."
In addition, AARP supports passage of the following bills to ban spoofed phone calls, require drug companies to disclose wholesale cost increases for prescription drugs and implement Medicaid expansion approved by Nebraska voters in 2018.

LB693, the Neighbor Spoofing Protection Act, would prohibit callers from sending deceptive call ID information to phones with the intent to defraud consumers. The Nebraska Public Service Commission could fine violators as much as $2,000 for each offense.
LB567, the Prescription Drug Cost Transparency Act, requires drug companies to notify insurance companies, health providers and others at least 60 days in advance when the wholesale cost of a drug is scheduled to increase more than 16 percent.
LB631 creates the Medicaid Expansion Implementation Task Force to oversee expansion of Medicaid health coverage to 94,000 low-income, eligible adults between the ages of 19-64.
Some of the other bills that AARP endorses include LB29 to establish provider-patient relationships through telehealth without the requirement for an initial face-to-face visit; LB181 to require a report on the sustainability of Nebraska's long-term care system; and LB255, to raise the income limits for low-income Nebraskans to qualify for the Supplemental Nutrition Assistance Program (SNAP).
For more information regarding AARP's positions on state legislation, contact Jina Ragland at 1-866-389-5651 toll free or jragland@aarp.org.
To receive timely legislative updates and alerts from AARP Nebraska, sign up at www.aarp.org/getinvolved.