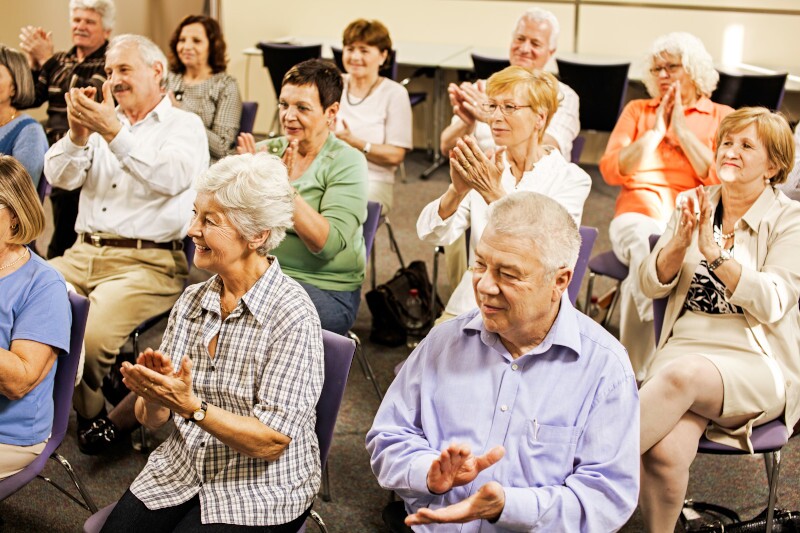 AARP Nebraska is excited to sponsor a lecture series at Hastings Public Library featuring guest speakers on the humanities in 2023. Join us for any or all of these free presentations. No registration is needed.

WHERE:
Hastings Public Library, 314 N. Denver Ave., Meeting Room AB - Hastings, NE 68901

Wednesday, March 29: 5:15-6:15 pm
Kent Warneke - You Be the Editor

Long time newspaper editor Kent Warneke discusses the role of the editor in balancing the interests of thousands of readers who have a right to information and, in many cases, need this information balanced against the concerns, wishes and desires of others, including the right to privacy. Warneke shares some newspaper history and engages the audience in thinking through the topic of "news judgement"– what it is and why it's important. Audiences will gain insight into the decision-making process of determining what stories should be pursued, how stories are verified and the process of deciding what to publish.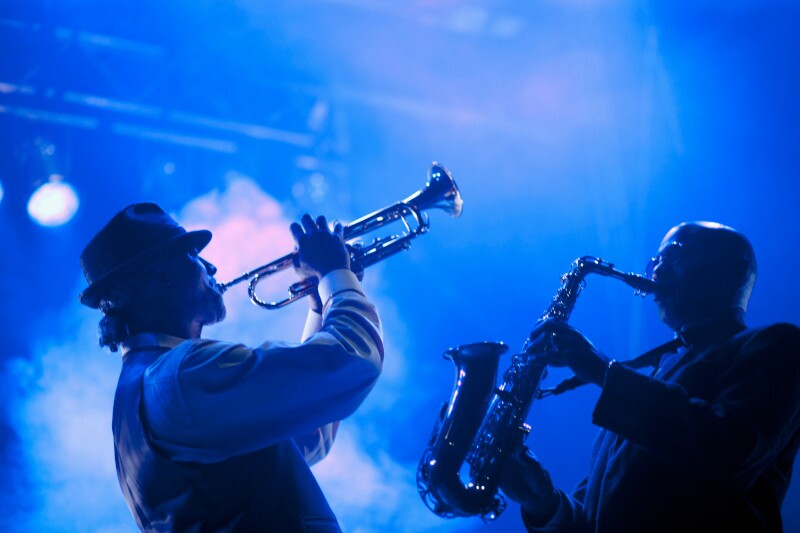 Saturday, April 8: 2:00-3:00 pm
Randall Snyder - And All That Jazz

A survey of the development of American jazz from the late nineteenth century to the present, with special emphasis on its African American origins and the stylistic idioms of individual performers. Lectures will incorporate PowerPoint visual images with historic recordings and live demonstrations using piano and other instruments.

Wednesday, April 26: 5:15-6:15 pm
Marci Broyhill & Teresa Orr - Aprons, Skirts, Hats & Flirts

Sisters, Marci and Teresa give voice to obscure women and their vital, unique roles during the Western Movement. The sisters incorporate original narrative poetry, music, props, and PowerPoint creating an educational and entertaining presentation. The women highlighted include: mothers who save their families from financial ruin, a barmaid who becomes a respected member of the community, an outlaw's wife, women bringing culture and education to the west.

Saturday, May 6: 2:00-3:00 pm
Jeff Barnes - Bad Man in a Better Place

Learn all about the notorious outlaw's connection to Nebraska. The notorious Jesse James typically isn't thought of in connection with Nebraska… but he was here. Nebraska was where the outlaw could find family and friends. It was where he could plan robberies, make a recovery or an escape, and even sit for his most famous photograph. He wanted to buy a farm here and some even say he started a family here! Author Jeff Barnes shares what's known of the truth, the fiction, and the legend of Jesse James in Nebraska.

Saturday, June 10: 2:00-3:00 pm
Dan Holtz – Heroism on the Plains

Holtz celebrates and commemorates people, places, and events in Nebraska history through original songs (accompanied by guitar and harmonica) and the stories and background behind them. The songs' subjects range from an African-American, born a slave, who came to have the largest landholding in early-day Nebraska; to a legendary sod house photographer; to a tribute to Susan LaFlesche Picotte, the first Native American woman to become a medical doctor; to a native Nebraskan who was the only Japanese American to fly in bombing missions over Tokyo in World War II; to a tribute to the synergistic relationship between John Neihardt and Black Elk; and more.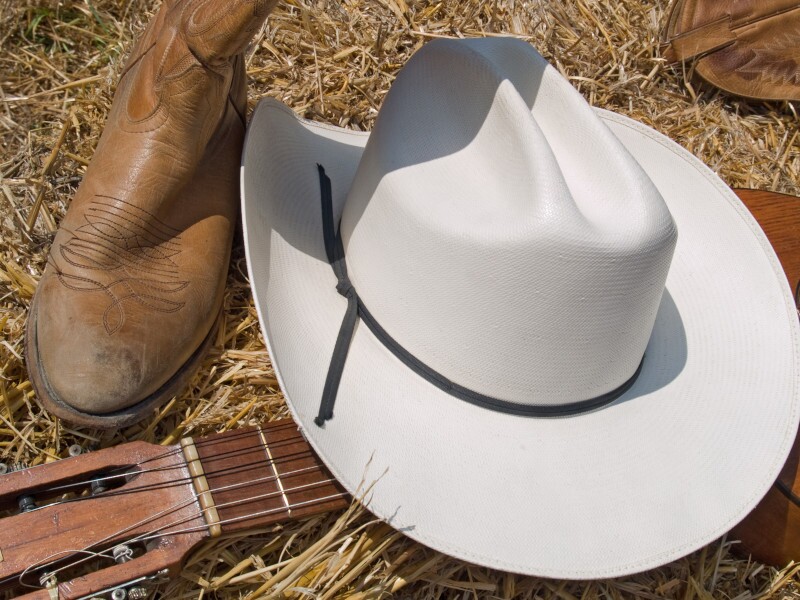 Saturday, July 8: 2:00-3:00 pm
Michael McDonald - Cowboy Poetry & Nighthawk Tunes

An introduction to early nighthawk tunes, which were initially a tool of the working cowboy to keep the herded cattle settled down at night. What do the Mexican-American War, Irish music and the American cowboy have in common? McDonald answers that question with an introduction to early nighthawk tunes, which were initially a tool of the working cowboy to keep the herded cattle settled down at night. McDonald shares tunes from Thomas Moore's "Irish Melodies" poetry and those of Stephen Foster and George F. Root. The program concludes with cowboy poetry set to McDonald's original western-style music and can be customized for the group from the work of several cowboy poets.

Wednesday, July 12: 5:15-6:15 p.m.
A Warrior of the People: How Susan La Flesche Overcame Racial and Gender Inequality to Become America's First Indian Doctor
On March 14, 1889, Susan La Flesche received her medical degree―becoming the first Native American doctor in U.S. history. She earned her degree 31 before women could vote and 35 years before Indians could become citizens in their own country. By age 26, this fragile but indomitable Indian woman became the doctor to her tribe. Overnight, she acquired 1,244 patients scattered across 850 square miles of rolling countryside with few roads. Her patients often were desperately poor and desperately sick―tuberculosis, small pox, measles, influenza―families scattered miles apart, whose last hope was a young woman who spoke their language and knew their customs.

Saturday, August 5: 2:00-3:00 pm
Yvonne Hollenbeck - Fabulous Feedsack Era

An entertaining and educational program regarding cotton feedsacks and their importance in the lives of rural Nebraskans during a time when money and resources were scarce. You will see a collection of actual feed and flour sacks from that era as well as quilts and other items made from them, along with a power point presentation.

Saturday, September 2: 2:00-3:00 pm
Bill Ganzel - Dust Bowl Descent

Ganzel located and interviewed a number of individuals who survived the Depression by using photographs taken by the Farm Security Administration. This program follows his journey in locating these people, recounts their stories and juxtaposes recent photographs with 60-year-old images to provide a compelling account of the triumph of the human spirit over hard times.

Wednesday, October 18: 5:15-6:15 pm
Jody Lamp - Artist's Vision- Gene Roncka

Lamp will share the work and lifetime accomplishments of renowned Nebraska artist, Gene Roncka, who captured on canvas the seasons, places and memories that connect our past, present and future. Many of Roncka's paintings are seen in interpretive centers, galleries, museums, businesses, and community buildings across the state of Nebraska; and even in the Capitol of the United States. Several organizations even commissioned Roncka to artistically convey their mission or purpose through a painting or piece of art. Lamp's Power Point presentation features a variety of Mr. Roncka's paintings and the stories behind his inspiration.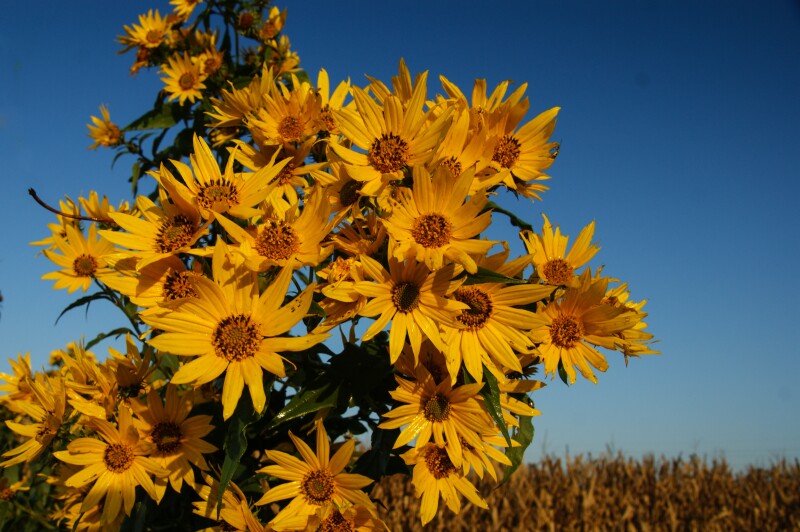 Saturday, November 4: 2:00-3:00 pm
My Antonia: The Story Behind Its Writing and Publication

Drawing on biography, history, photographs, interviews, and archival materials, this presentation tells the story of the creation of Willa Cather's great novel "My Antonia", a book with a long foreground in the author's life, and, as recently-discovered letters illustrate, one that marked daring new ambitions and achievements in her career.

Saturday, December 9: 2:00-3:00 pm
Discovering the Celtic World in Nebraska

With the defeat of the ancient tribes of Gaul by Julius Caesar, the Celtic people were forced to the edges of the known world in Ireland, Scotland, Wales and Britain. Charles Real takes listeners on an 8,000-year journey that explores the origins and culture of the Celts and how the sons and daughters of the Celtic fringe influenced place names, early pioneers and settlers on Nebraska's prairies and in its river valleys.