---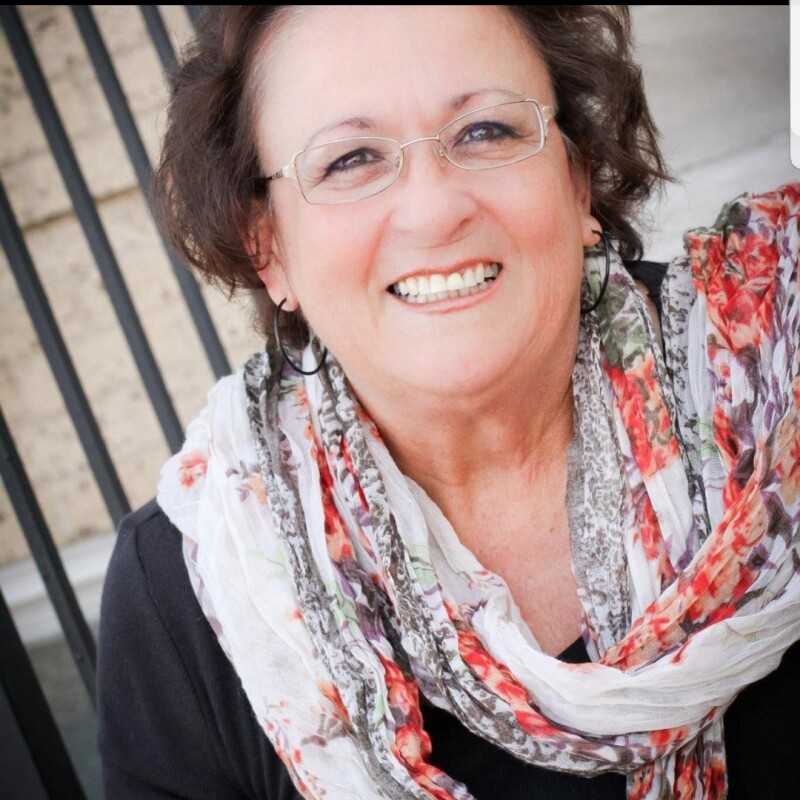 Carol Knaub of Gering has been selected to receive AARP Nebraska's highest volunteer award. She is the 17th volunteer to be honored with the annual AARP Nebraska Andrus Award for Community Service since 2002.

AARP Nebraska selected Knaub for her exceptional record of service, and for the impact she has had on the lives of others and the community she serves.

The award will be formally presented to Knaub at a 10 a.m. ceremony on Oct. 25 at the main office of Gering City Hall, 1025 "P" Street. AARP Nebraska will also present the City of Gering Community Ever Green House with a check for $2,500 on behalf of Knaub, who designated it as her charity of choice.

For the past four years, Knaub has volunteered hundreds of hours revitalizing the City of Gering Community Ever Green House. She was motivated to act when she noticed on her daily walks that the building had fallen into disrepair and the garden beds were overgrown with weeds.

As the AARP Western Nebraska Community Action Team noted in its award nomination, Knaub "rolled up her sleeves and literally began at the roots of the situation." She started by cleaning up the beds and later assessed the inside of the building with a vision for bringing it back to life.

Knaub translated her vision into action by involving local schools, the detention center, extension service, AARP Community Action Team, the Gering City Council, various Gering city departments and many other organizations in her cause.

She has worked tirelessly to attain funds for improvements, enlisted the shop and art classes at Gering High School to paint fence pickets and put up a shed, had elementary students make scarecrows, and oversaw jobs for the detention work crew.

Among her achievements, Knaub has marshalled resources and volunteers to complete a garden shed, 21 raised beds, vegetable bins, fencing and the design and installation of a drip irrigation system.

The residents of Scotts Bluff County are directly benefiting from Knaub's efforts to resurrect the Community Ever Green House. In 2017, the greenhouse donated 820 pounds of fresh produce to the Community Action Partnership of Western Nebraska food bank and offered fresh produce to area senior centers. This year, the food bank received over 1,000 pounds of produce. Other recently funded projects planned for the greenhouse location include a wheelchair accessible pathway through the gardens and benches for relaxation.

Mitchell resident Jean Lashley, who submitted a letter of support for Knaub's award nomination, summed up her powerful impact as a volunteer.

"Carol's passion for the Community Ever Green House grew with every weed she pulled and every seed she planted. Carol is successfully transforming the Community Ever Green House into the Evergreen Gem of Gering," she wrote.

Dave Holmquist, state president of AARP Nebraska, praised Knaub for her commitment to volunteering and her successful efforts to engage other volunteers in the care and upkeep of the greenhouse.

"Carol has made remarkable progress fulfilling her long-term vision for the greenhouse as a place where families can grow their own food and a place of beauty that the City of Gering is proud to provide for its residents," Holmquist said. "Through her exemplary record of service, Carol demonstrates what it means to make a difference in the lives of others. AARP has long valued the spirit of volunteerism and the important contributions volunteers make to their communities, neighbors and the programs they serve."

Andrus Award recipients across the nation were chosen for their ability to enhance the lives of AARP members and prospective members, improve the community in or for which the work was performed, and inspire others to volunteer.

Originally from San Diego, California, Knaub has lived in the Panhandle of Nebraska for the last 38 years. Married to Jerry Knaub, she has five children and six grandchildren, and has been a nurse for 35 years. In addition to her volunteer role with Community Ever Green House, Knaub is a Master Gardener and AARP volunteer.