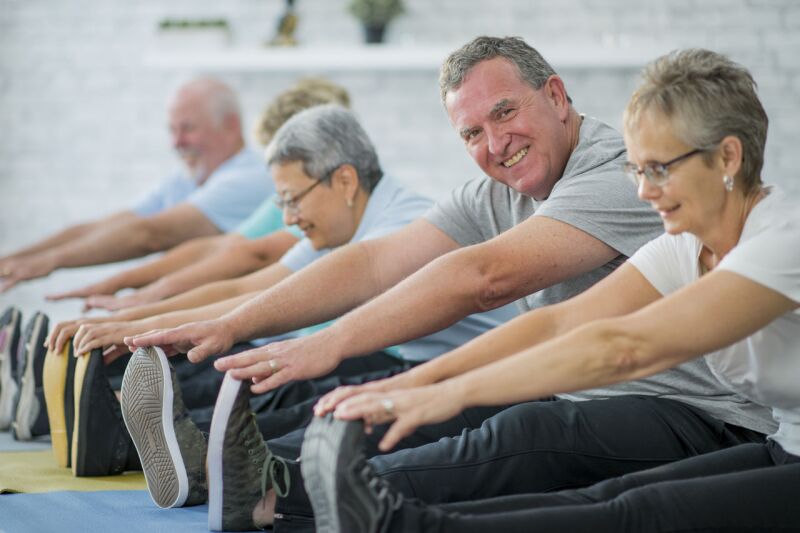 AARP Nebraska and Aging Partners are hosting the Exercise At Home series that will help you ease into fitness after the holiday season.

The free virtual events will be offered on the AARP Nebraska Facebook page at 11am CT on Wednesdays, January 6, January 13, and January 20. You can view the video recordings there or below.

Aging Partners Health and Fitness Educator, Tracie Foreman, will provide the following sessions:

1/6 Building Core Strength-As we age, it is important to keep our center or 'core muscles' strong. These are the muscles that keep us upright, help us to turn our head from side to side, raise our arms and legs and rotate our spine. Lifetime independence can be achieved with regular practice of these simple core movements.

1/13 Qigong (Chee-gong) for balance- Qigong is an ancient, meditative Chinese practice that focuses on both internal and external strength joined with slow, gentle movements and energizing breath.

1/20 Simply Fit- Expensive Gyms, high dollar athletic wear or home gyms that rarely get used…it's time to reframe our thinking about fitness! Staying fit as we age can be as simple as grabbing a paper plate, a plastic bag and a couple of soup cans out of your cabinet. *Bring your own paper plate, plastic grocery bag and can of soup or vegetables to this session for a fun, interactive experience!

Tracie Foreman has worked with adults over the age of 60 as a Community Health Educator with Aging Partners/ Health and Fitness for 30 years.

She is a Certified Tai Chi and Qigong instructor as well as a Certified Personal Trainer for older adults. She is also an Evidence Based facilitator with federally funded programs including 'Stepping On', 'Diabetes Self-Management', 'Pay Attention to Fall Prevention' and 'Living Well with Chronic Conditions'.