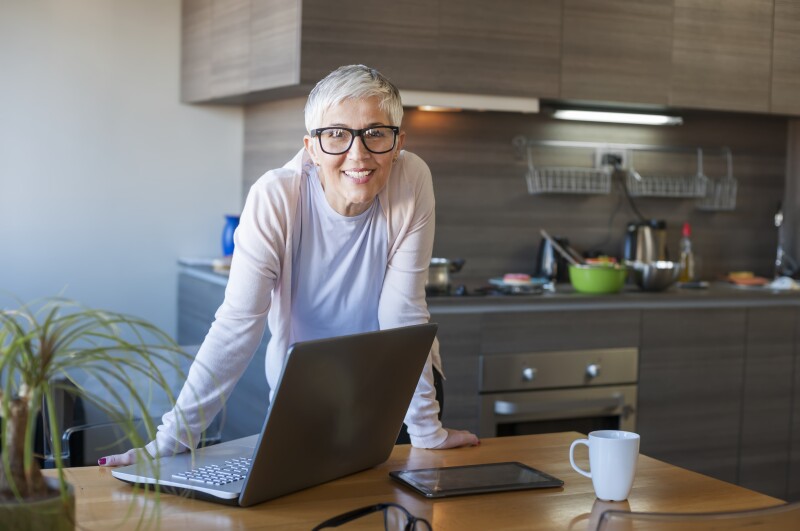 All events are free and open to AARP members and the public.

COVID-19 Vaccines Telephone Town Hall

Wednesday, February 3, 2021
3:15 p.m. to 4:15 p.m. CT/2:15 p.m. to 3:15 p.m. MT

Join us for a telephone town hall to learn more about the COVID-19 vaccines. Our special guest is Dr. Mark Rupp, M.D., Chief of the Infectious Diseases Division of the University of Nebraska Medical Center. AARP State Director Todd Stubbendieck will moderate the conversation and take your questions throughout the hour. You can dial into the town hall at 877-229-8493 and enter 15082 when prompted or listen on Facebook.

Virtual Quilt Display with Hastings Museum

Facebook Live: Every Wednesday in February
Feb. 3, 10, 17 & 24 at 11 a.m. CT/10 a.m. MT

Calling all quilt lovers! Join us on the AARP Nebraska FaceBook page to learn more about the history of quilt making during the month of February. You may attend the live sessions or find the recordings on our page under the Videos tab.

Depending on whom you ask, there are anywhere from 24 traditional quilt patterns to over 400. No matter the pattern, one thing is certain; each quilt illustrates the maker's ability to meld colors and prints together into a cohesive design. Along the way, they may incorporate pieces of a personal story or memory that makes the quilt more meaningful to them or the person for whom they are making it.

In this four-part series, curator of collections Teresa Kreutzer-Hodson will share the beauty and history of some of the fantastic quilts held in the Hastings Museum's permanent collection.

Session 1: History and Pieced Quilts: Teresa will explore a few of the more commonly known patterns of pieced quilts, including the oldest quilt in the collection and a top made by the museum founder's grandmother.

Session 2 - Crazy Quilts, Embellishments and Cigar Ribbons: Teresa will talk about pieced quilts and show some of the unique pieces in the museum's collection made from cigar ribbons.

Session 3 – Embroidered and Signature Quilts: Teresa will show quilts made with blocks of embroidered patterns and signature quilts. One of the more interesting pieces in the collection is a signature quilt featuring names of veterans of the War of 1812, Civil War and the Spanish-American War.

Session 4 – Appliqued Quilts and Preservation: Teresa will discuss appliqued quilts and share tips for how you can care for your own quilts and preserve them for the next generation.

Great Plains Black History Museum Events

We're pleased to offer a two-part special program during Black History Month presented by the Great Plains Black History Museum in Omaha.

Watch live or the recorded programs on the AARP Nebraska Facebook page.

Friday, February 12, 2021
10 am. to 10:30 a.m. CT/9 a.m. to 9:30 a.m. CT

Part One: This presentation will focus on the history of the Tuskegee Airmen and those who called Nebraska home. The museum's exhibit will be showcased.

Friday, February 26, 2021
10 am. to 10:30 a.m. CT/9 a.m. to 9:30 a.m. CT

Part Two: The museum's DePorres Club exhibit highlights photos, information and artifacts about this local civil rights group and their impact in Omaha.

Transitioning to Senior Care Living/Communities

Wednesday, February 17, 2021
12 p.m. to 1 p.m. CT/ 11 a.m. to 12 p.m. MT

Register to attend

How do I know when or if it is time to move to a senior community? Who can help us navigate the decision or journey? And what do I do with all of my STUFF?" Presenters will be sharing information that will help answer those questions and more. Registration required.

Presented by: Jolee Urbanosvsky, Home Care Assistance, Jen Wolf-Wubbels; Southlake Village Rehabilitation and Care Center; and Jeannine Bryant, Owner of Changing Spaces. Hosted by the Nebraska Caregiver Coalition to provide training, education, support, and resources for family caregivers. AARP Nebraska is a member of the coalition.

Downsizing/Rightsizing Your Life

Now may be a good time to start thinking about the next stage of your life, with regard to your housing options and how you want to be ready for whatever you decide, on your terms. You will learn how to organize your home, in great detail, with a room-by-room organizing plan. This is a journey that everyone should consider to lessen the "stuff" in your life.