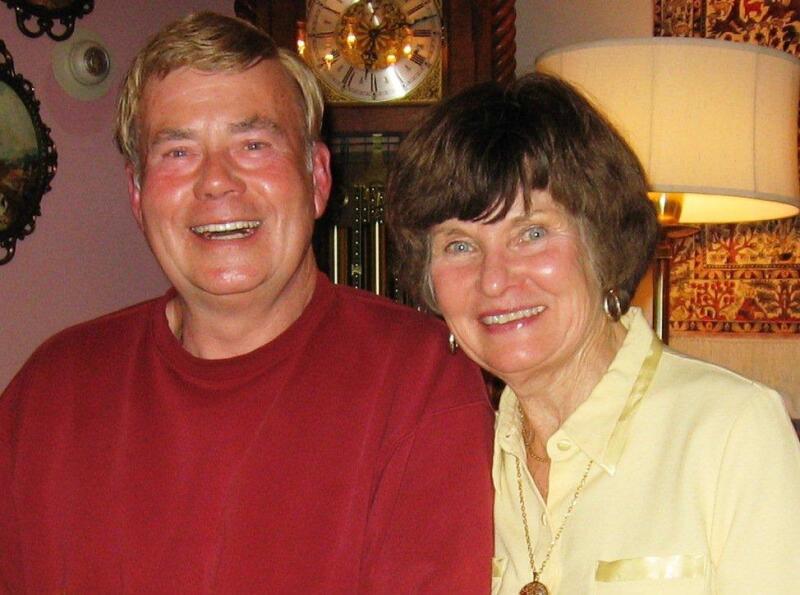 LaNeta and Stan Carlock of Haigler are the 2020 recipients of AARP Nebraska's most prestigious annual volunteer award.

The AARP Andrus Award for Community Service recognizes LaNeta and Stan Carlock for their extraordinary record of service and the lasting impact they have made on the lives of others in their community.

Since retiring from longtime professional careers in Omaha and returning to their hometown of Haigler in 1996, the Carlocks have dedicated themselves to giving back to the rural village in southwest Nebraska that gave them their start in life.

By sharing their talents and experience, the couple has raised an estimated half million dollars through local donations and foundation grants to bring multiple projects to fruition that have enriched the community of 158 people. The Carlocks – often with the support of local volunteers - have:

Established the Haigler Museum Complex on Highway 34 including the Cornerstone Museum, One Room Country School House Museum and Conoco Station Museum. They renovated the buildings and collected donations of antiques and memorabilia for the museums.

Purchased the town's closed elementary school and converted it into a vibrant community center. The Haigler Cornerstone Center houses the town library, Sunshine Thrift secondhand clothing store and a tai chi studio. The school's old gym hosts several craft shows and community festivals a year, like the annual Tumbleweed Festival and a Cowboy and Cowgirl Roundup featuring well-known entertainers.

Created the nonprofit Haigler Community Foundation to collect donations and raise funds for the upkeep of the museum complex and events center.

Restored a donated house into a future residence for visiting artists.

Renovated another house into a Victorian bed-and-breakfast.

Curbed the town's feral cat population by trapping, fixing, releasing and caring for more than 100 felines.

"We are thrilled to bestow upon LaNeta and Stan Carlock the most celebrated award given by AARP," said Dave Holmquist, volunteer state president of AARP Nebraska. "Nebraska and the Haigler community are better off because of their passion and determination demonstrated through their volunteer work and their ability to inspire others to volunteer."

In accepting the award, LaNeta and Stan Carlock said, "We believe you should set a good example and hope it will catch on. We came back to be caretakers with the mission of trying to develop volunteer leadership in others and keep our small rural village alive and well."

As part of the award, AARP Nebraska presented the Haigler Community Foundation a check for $2,500 on behalf of LaNeta and Stan Carlock, who designated the nonprofit as their charity of choice for the donation.

Earlier this year, AARP awarded the foundation a $5,000 Community Challenge Grant to install an accessible restroom in the Haigler Cornerstone Museum. The new restroom will pave the way for the community to work with the State of Nebraska to designate the Haigler Museum Complex as a state tourist visitor center.

Prior to retirement, LaNeta Carlock was a teacher and administrator in Omaha's Westside Community Schools and also served as a business and education consultant. Stan Carlock worked as an engineer and supervisor in the U.S. Army Corps of Engineers.

AARP chooses Andrus Award recipients across the nation for their ability to enhance the lives of AARP members and prospective members, improve their communities and inspire others to volunteer.