We're fighting to ensure that all Nebraskans have access to affordable health care. Expanding Medicaid in Nebraska is our top legislative priority at the State Capitol in 2013. It would cover at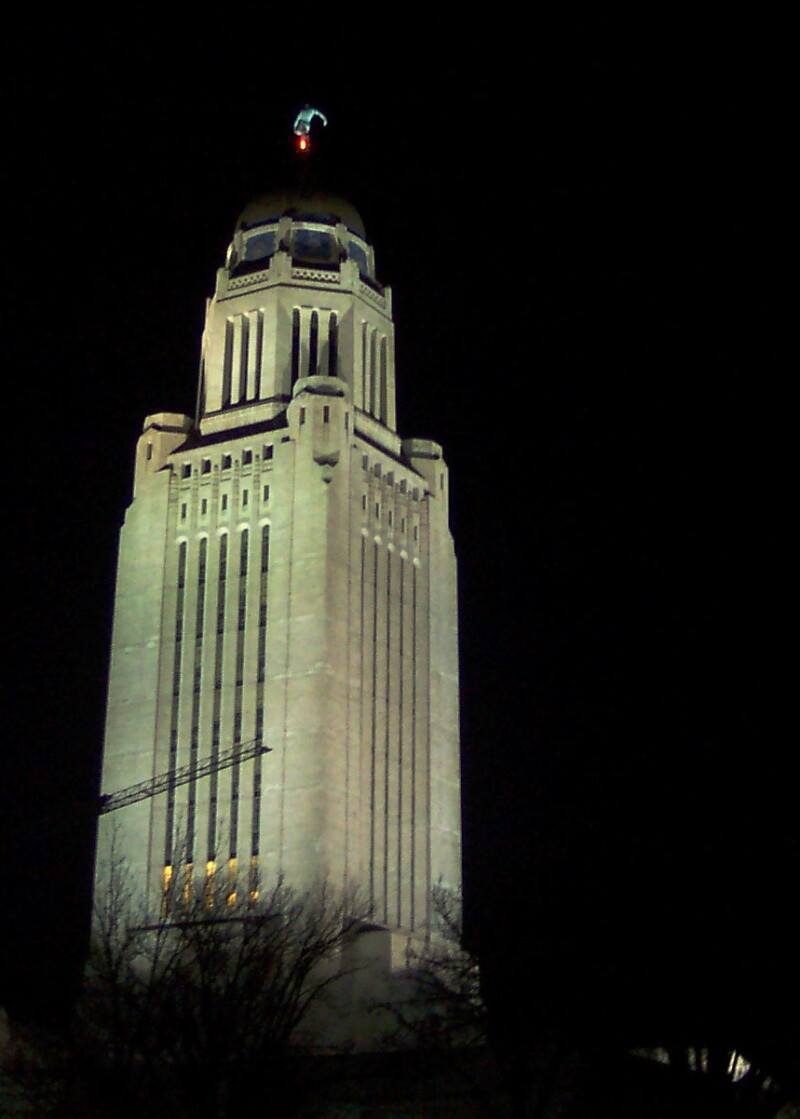 least 54,000 uninsured adults younger than 65 and allow them to seek the health services they need.
AARP's Public Policy Institute estimates that more than 19,000 Nebraskans between the ages of 45 to 64 could obtain health coverage under LB 577, the Medicaid expansion bill. Nebraskans with annual incomes below 138 percent of the federal poverty level would be eligible for enrollment. That amounts to $15,414 for a single person and $20,879 for a couple.
"Many Nebraskans in this age and income group have given up trying to keep coverage. We believe that providing access to those who can't afford it is a compelling reason for Nebraska to participate in Medicaid expansion," said Mark Intermill, advocacy director for AARP Nebraska.
About half of AARP members in Nebraska are under age 65 and not yet enrolled in Medicare. Many of them are struggling with sky-high insurance costs, especially since Nebraska allows unlimited age rating of health insurance premiums (see example below).
A portion of the money financing Medicaid expansion across the nation will come from Nebraska taxpayers and health care providers regardless of whether the state participates in the program. Intermill said that it is in the best interests of Nebraskans to ensure some of the money comes back into the state to address the health care needs of its residents.
"Some opponents of LB 577 claim it will cost the state too much to implement Medicaid expansion. But after looking at all the factors related to financing of the Affordable Care Act, AARP concludes that it will cost the state too much not to expand Medicaid," he said.
Expanding Medicaid means that previously uninsured Nebraskans would get access to preventive care that can save lives. It would also reduce the amount of uncompensated care that Nebraskans with private insurance pay for through higher health care premiums.
The federal Affordable Care Act gives states the option to expand Medicaid beginning in 2014, when most provisions of the health care law take effect. The federal government will pay the full cost of the Medicaid expansion for the first three years, and then 90 percent after that.
In addition, the state would save $23 million right away because the Medicaid expansion would replace Nebraska's Comprehensive Health Insurance Pool (CHIP), which covers people who can't find insurance elsewhere due to preexisting conditions.
Nebraska age rating example
The premium cost for a CHIP plan with a $2,000 deductible for a 24-year-old male non-smoker is $314.02 per month. The same coverage for a 64-year-old male non-smoker is $1,473.78 per month or $17,685 per year. So today, a single 64-year-old male non-smoker with an income of $15,000 would pay 118% of his income to purchase CHIP coverage and then face a $2,000 deductible. Under Medicaid expansion, his costs would decline to an affordable level based on his limited income.
[Photo credit: maestroben/flickr]