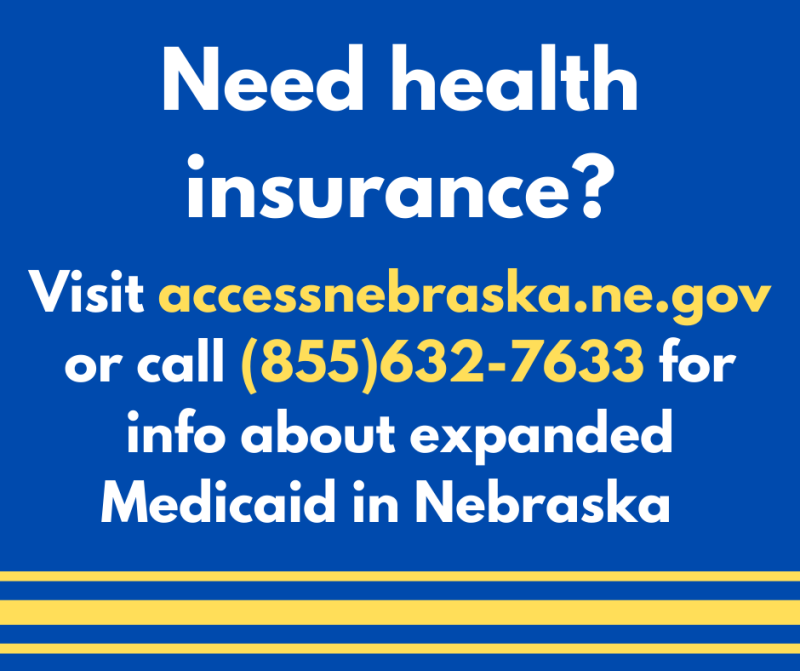 Starting October 1, the health care coverage gap will close for at least 90,000 low-income Nebraskans without insurance, nearly two years after Nebraska voters approved a ballot measure to expand Medicaid as allowed under the Affordable Care Act.

Nebraska joins a majority of states in expanding Medicaid coverage to adults ages 19-64 whose incomes fall below 138% of the federal poverty level — $17,236 for a single person or $35,535 for a family of four.

People at this income level have been stuck in the "coverage gap" because they do not earn enough to qualify for Affordable Care Act health plan subsidies.

Enrollment in Heritage Health Adult, Nebraska's new expanded Medicaid program, will begin on August 1. Coverage begins October 1. To find out if you qualify or apply for the program, go to accessnebraska.ne.gov or call 855-632-7633 toll free.

Says AARP State President Dave Holmquist: "The program provides long-delayed access to health benefits including for older adults up to age 64 who are in need but who don't yet qualify for Medicare to get health coverage. Most are working Nebraskans who don't have access to health insurance. These are our family members, friends and neighbors who will finally be able to get the health care they desperately need."