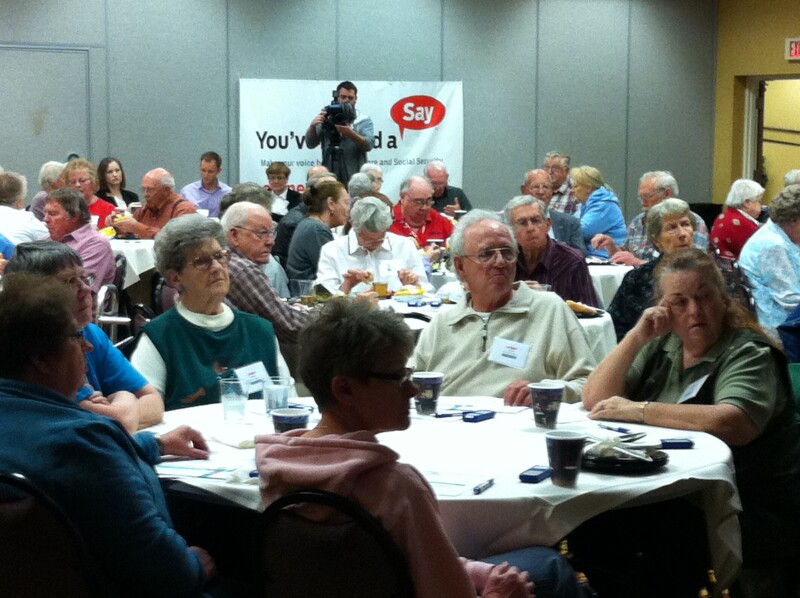 In a new report from AARP, Nebraskans are speaking out about the future of Social Security and Medicare.

The report conveys the opinions of nearly 3,000 Nebraskans who have participated in You've Earned a Say – a national conversation about how to protect Social Security and Medicare for today's seniors and strengthen them for future generations. National and state-specific versions of the report have been delivered to congressional lawmakers, so they can hear directly from Americans about strengthening these vital programs.

The full Nebraska report is available online (click Nebraska on the dropdown menu to see the report).

"Through You've Earned a Say, we've heard from Nebraskans across the state who think that when it comes to Medicare and Social Security, Washington isn't listening," said Bob Eppler, state president of AARP Nebraska. "By releasing this report, we are helping Nebraskans make their voices heard with their elected officials."

"People of all ages and across party lines believe Medicare and Social Security are critical to the health and retirement security of older Americans. Yet for the past year, politicians have been attacking each other over Medicare and Social Security without telling voters what they would do to strengthen these programs and what changes would mean to people and their families," Eppler said

Earlier in this summer, AARP released a series of surveys on the opinions of voters ages 50 and over, which found that these voters overwhelmingly think the candidates have not done a good job of explaining their plans on Social Security (67%) and Medicare (63%). Voters 50-plus – across party lines – say that getting more information on the candidates' plans on Social Security (72%) and Medicare (70%) will help them determine their vote on Election Day.

For more information, visit www.earnedasay.org.