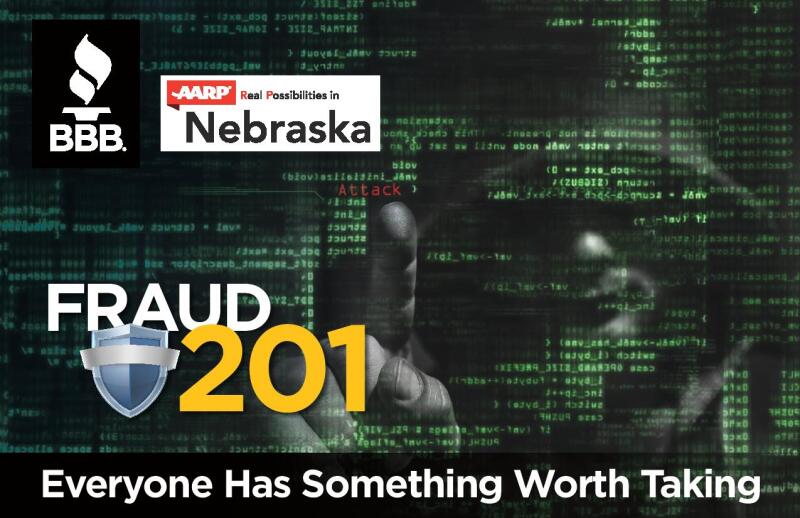 Identity theft can happen to anyone and everyone has something worth taking.
Join AARP Nebraska and Better Business Bureau Foundation on April 14 in Lincoln or April 15 in Omaha for breakfast and a program on fighting fraud and identity theft.
Our special guest is Eva Velasquez, president of the Identity Theft Resource Center and a nationally known fraud expert. She will provide tips and education to help you detect and stop identity theft in its tracks.
You will also hear, first hand, from a local victim of identity theft, and how it affected her life professionally and personally.
For the 15 th straight year identity theft was the top complaint to the Federal Trade Commission in 2014. Identity theft ranked second behind impostor scams as the leading complaint in Nebraska.
"There are a million ways to steal someone's identity and once a thief has your personal information, they can max out your credit cards, drain your bank account and ruin your credit rating," said Jim Hegarty, president and CEO of the BBB serving Nebraska, South Dakota, The Kansas Plains and Southwest Iowa.
By age, people in their 50s filed the most complaints with the FTC about ID theft, fraud and scams. The complaints on record likely represent a fraction of actual identity theft incidents, since many are never reported.
"Identity thieves don't care how hard Nebraskans have worked," said Devorah Lanner, communications director with AARP Nebraska. "AARP launched the Fraud Watch Network to help people outsmart con artists before they strike. Our mission is to help people safeguard against identity theft and scams so they can keep their hard-earned money."
The ID theft events below are free, but space is limited and registration is required. RSVP by 12:00 noon on April 10. Go to www.bbbinc.org and click on the "Fraud 201" image to register and also find parking details for the Lincoln event.
Tuesday, April 14, 2015
UNL City Campus Union-Colonial Room, 1400 R St. – Lincoln
7:30 am - 8:00 am: Continental Breakfast
8:00 am - 9:30 am: Program followed by Q& A
Wednesday, April 15, 2015
Embassy Suites Omaha-La Vista Conference Center
12520 Westport Parkway - La Vista, NE 68128
8:00 am - 8:30 am: Continental Breakfast
8:30 am - 10:00 am - Program followed by Q & A