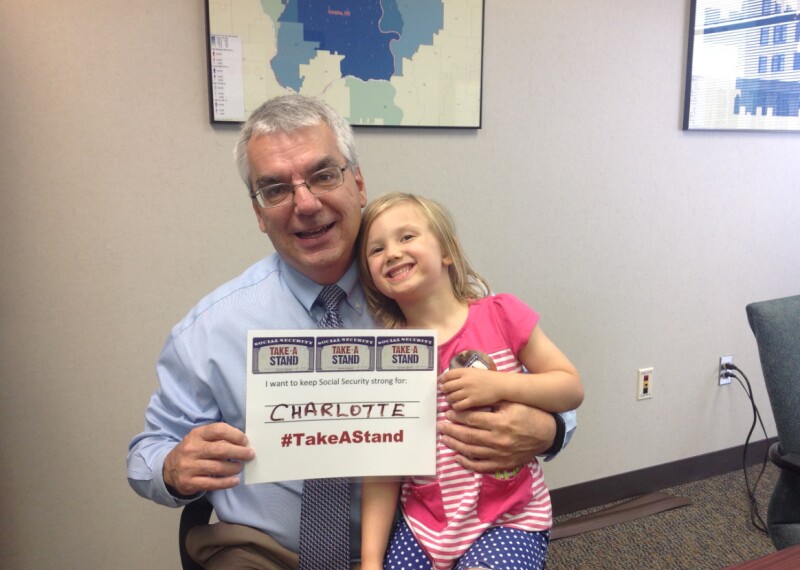 Thousands of Nebraskans will have the opportunity to make their voices heard on what Social Security means to them and their loved ones during Older Nebraskans Day at the Nebraska State Fair on Sept. 1.

AARP's national Take A Stand campaign is focused on pressing presidential and congressional candidates to show leadership on Social Security. New analysis conducted by AARP shows that 1.1 million Nebraska workers stand to lose 25 percent of their benefits after 2034 if the President and Congress don't act. The poverty rate of older Nebraskans would skyrocket by 50 percent.

"We need our candidates to give us their plans to keep Social Security strong for future generations," said Connie Benjamin, state director of AARP Nebraska. "Doing nothing is not an option. The question is how long our leaders will wait to act.

AARP invites all fair goers to visit our booth in the Bosselman Conference Center on Older Nebraskans Day to learn more about the Take A Stand campaign. People can have their picture taken and tell us why Social Security will be important to their retirement or someone they care about."

In addition to the photo opportunity, attendees can sign a Take A Stand petition, get the facts on Social Security along with information about options to shore up the program and participate in an interactive quiz putting their knowledge of Social Security to the test.

At least 257,000 Nebraskans age 65 and over receive Social Security. On average, Nebraska retirees receive about $1,232 month from Social Security, keeping 82,000 above the poverty line. Three in 10 older Nebraskans rely on Social Security as their only source of income.

To learn more, AARP asked the Presidential candidates what they would do to update Social Security at 2016takeastand.org.