Todd Stubbendieck has been named Director of AARP Nebraska. He will lead the Nebraska staff and team of 200 plus volunteers who are working to improve the health, finances and well-being of 194,000 members in the state.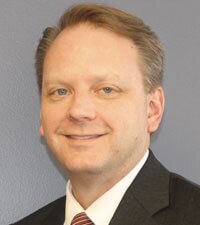 Stubbendieck is a Nebraska native with more than 20 years of leadership and public policy experience. He spent a significant portion of his career in Washington, D.C., including working as the Deputy Assistant Administrator for Legislative Affairs (Acting) at the U.S. Agency for International Development (USAID).

Prior to his time in the administration, Stubbendieck worked for U.S. Sen. Tim Johnson for 13 years where he served as Legislative Director and Deputy Chief of Staff. He began his career on Capitol Hill as a Legislative Assistant for U.S. Sen. Bob Kerrey.



"Todd's impressive breadth of policy expertise and his successful efforts to build bipartisan coalitions and relationships to pass legislation on Capitol Hill will be a huge asset to our AARP advocacy work in Nebraska," said AARP Nebraska President Dave Holmquist. "As someone who grew up in a small town in rural Nebraska, Todd is excited to work with AARP staff and volunteers to enhance AARP's impact, visibility and engagement efforts across communities."



In 2017, Stubbendieck, his wife and two sons moved back to Nebraska where he became the Chief Operating Officer of a large long-term care facility. Most recently, he has served as a government affairs and management consultant.



Stubbendieck holds a B.A. from Bradley University and an M.A. from the University of South Carolina. He succeeds AARP Nebraska's first director, Connie Benjamin, who recently retired after 19 years of service with the association.