AARP New Mexico announced that five New Mexico organizations will receive 2021 Community Challenge grants – part of the largest group of grantees to date with $3.2 million awarded among 244 organizations nationwide.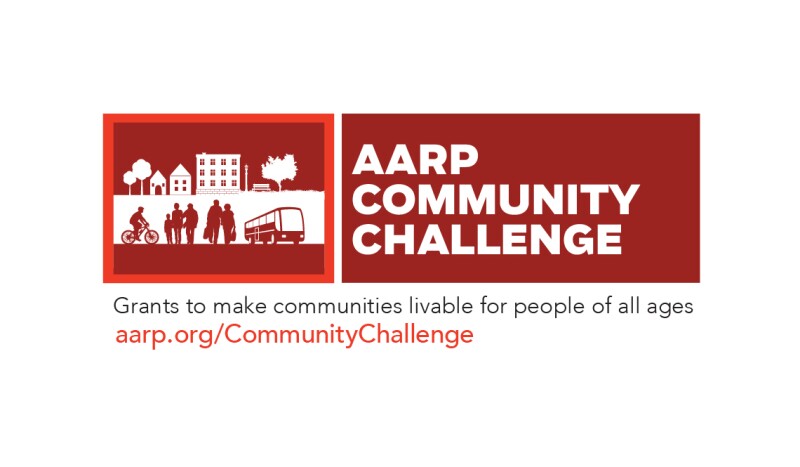 Grantees will implement quick-action projects to promote livable communities by improving housing, transportation, public spaces, civic engagement, and connection with family, friends, and neighbors with an emphasis on the needs of the 50-plus. Many of this year's awards support revitalizing communities adversely impacted by the pandemic and include a focus on diversity, inclusion, and disparities.

"We are thrilled that four of New Mexico's organizations were selected this year to receive an AARP Community Challenge Grant," said Joseph P. Sanchez, AARP New Mexico State Director. "With the quick turn-around of these projects, New Mexicans will be able to see the benefits of these programs right away. Each project adds to its community and fits with AARP New Mexico's support of efforts to make our communities great places for people of all backgrounds, ages and abilities to live, especially as they age."

New Mexico's grantees include:

Santa Fe Metropolitan Planning Organization, Santa Fe -- a reusable protected bicycle lane "pop-up" tool kit will allow the city and community groups to demonstrate and test examples of bicycle-friendly infrastructure. The demonstrations will help support the implementation of an all-ages-and-abilities bicycle network.

MainStreet, Roswell -- this project will teach children about recycling and using math skills for activities such as sorting and weighing the discarded bottle caps that are used to make new benches for the city's downtown.

Vallecitos Community Center and Library, Rio Arriba County -- the addition of a covered walkway and footbridge will help make the community center and library safely accessible in all types of weather.

Mid-region Council of Governments, Albuquerque -- funds will be used to install a wellness path around the perimeter of the Los Griegos Health and Service Center and add a cell phone recharging station to a popular location on the Acequia Trail System.

National Hispanic Cultural Center Foundation, Albuquerque -- a new exhibit will feature stories, images and information about Hispanic/Latinx health care heroes working on the frontlines of the COVID-19 pandemic. Visitors will also learn about the pandemic's impact on Hispanic/Latinx communities nationwide.
All projects are expected to be completed by November 10, 2021.

The Community Challenge grant program is part of AARP's nationwide Livable Communities initiative, which supports the efforts of cities, towns, neighborhoods and rural areas to become great places to live for people of all ages. Since 2017, AARP New Mexico has awarded eight grants and $110,622 through the program to nonprofit organizations and government entities across the state.

View the full list of grantees and their project descriptions at www.aarp.org/communitychallenge and learn more about AARP's livable communities work at www.aarp.org/livable.