AARP New Mexico
Working for you right here at home on things that matter to you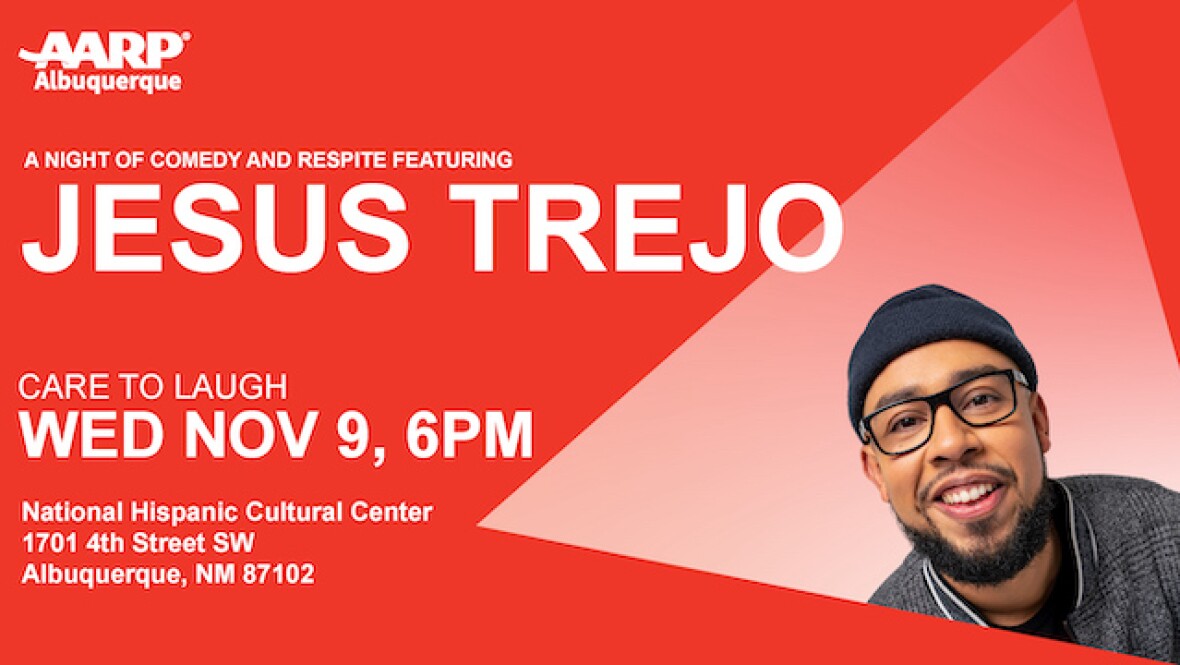 OCT 20, 2022
AARP New Mexico is excited to welcome Albuquerque-area caregivers for a night out in celebration of National Family Caregivers Month. "Care to Laugh: A Night of Comedy and Respite Featuring Jesus Trejo," will take place on Wednesday, Nov. 9, at 6 p.m. at the National Hispanic Cultural Center. Learn more.
NOV 11, 2022
Absentee ballots are available to all New Mexico residents who request them, and early voting also will be available.
JUL 14, 2022
AARP New Mexico recently announced four organizations throughout the state will receive 2022 Community Challenge grants – part of the largest group of grantees to date with $3.4 million awarded among 260 organizations nationwide. Grantees will implement quick-action projects that help communities become more livable in the long-term by improving public places; transportation; housing; diversity, equity and inclusion; digital access; and civic engagement, with an emphasis on the needs of adults age 50 and over.
JUN 13, 2022
AARP New Mexico officials recently met with representatives from the offices of Senators Martin Heinrich and Ben Ray Lujan to highlight the urgent need for Congress to address the high cost of prescription drugs. Both Senators reaffirmed their commitment to working toward lowering drug costs, indicting it is a high priority for them. AARP New Mexico also virtually delivered a petition to the Senators signed by 31,499 New Mexicans calling for Congress to act now and stop unfair drug prices.