AARP New Mexico recently announced four organizations throughout the state will receive 2022 Community Challenge grants – part of the largest group of grantees to date with $3.4 million awarded among 260 organizations nationwide.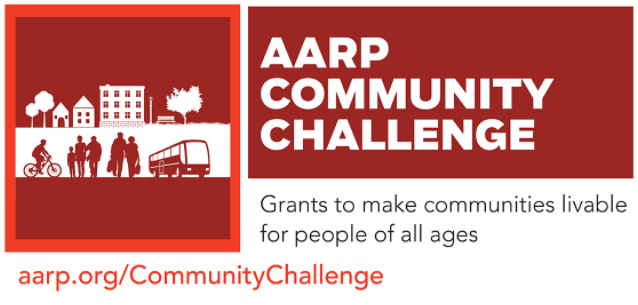 Grantees will implement quick-action projects that help communities become more livable in the long-term by improving public places; transportation; housing; diversity, equity and inclusion; digital access; and civic engagement, with an emphasis on the needs of adults age 50 and over.

"AARP New Mexico is pleased to be able to work with these organizations, which are improving their communities in ways that will bring people together," said Joseph P. Sanchez, AARP New Mexico State Director. "All of this year's New Mexico awardees are implementing projects that encourage people to gather and enjoy the outdoors, all while adding beauty and function to these spaces. These are projects that residents can utilize for years to come."

Here in New Mexico projects funded include:

Carlsbad MainStreet Project - This project will make the MainStreet District a more clean, appealing, and vibrant place to draw visitors and community members, while creating safer and more comfortable walking paths commonly used by older pedestrians.
El Rito Library – Through this grant, the library will create chances for their main patron base of seniors to mix with a wider community by adding public benches, a sandbox, mini-gardens, and an outdoor coffee stand area which doubles as a pop-up recycle market.
La Union Helping Hands – To better utilize the vacant area outside of the central community center, a covered bus stop will be built and a gazebo with benches will be installed outside the center.
Silver City MainStreet Project – This project will create a vibrant public space through the installation of interpretive panels and locally popular games to engage all generations in social activity and access to the Big Ditch Park.

True to the program's quick-action nature, projects must be completed by Nov. 30, 2022.
AARP Community Challenge grant projects will be funded in all 50 states, Washington, D.C., Puerto Rico, and the U.S. Virgin Islands.

This year, AARP is bolstering its investment of affordable and adaptable housing solutions in response to the national housing crisis. With additional funding support from Toyota Motor North America, the program is also increasing its support of projects that improve mobility innovation and transportation options.

The grant program is part of AARP's nationwide Livable Communities initiative, which supports the efforts of cities, towns, neighborhoods and rural areas to become great places to live for people of all ages. Since 2017, AARP New Mexico has awarded 13 grants and $157,000 through the program to nonprofit organizations and government entities across the state.

View the full list of grantees and their project descriptions at aarp.org/communitychallenge and learn more about AARP's livable communities work at aarp.org/livable.