AARP is excited to sponsor the Albuquerque International Balloon Fiesta. Come check out our Block Party to learn more about AARP's programs for the 50+ while you enjoy our fun activities. Spin our prize wheel or strike your best pose at our photo wall. And AARP Members get more!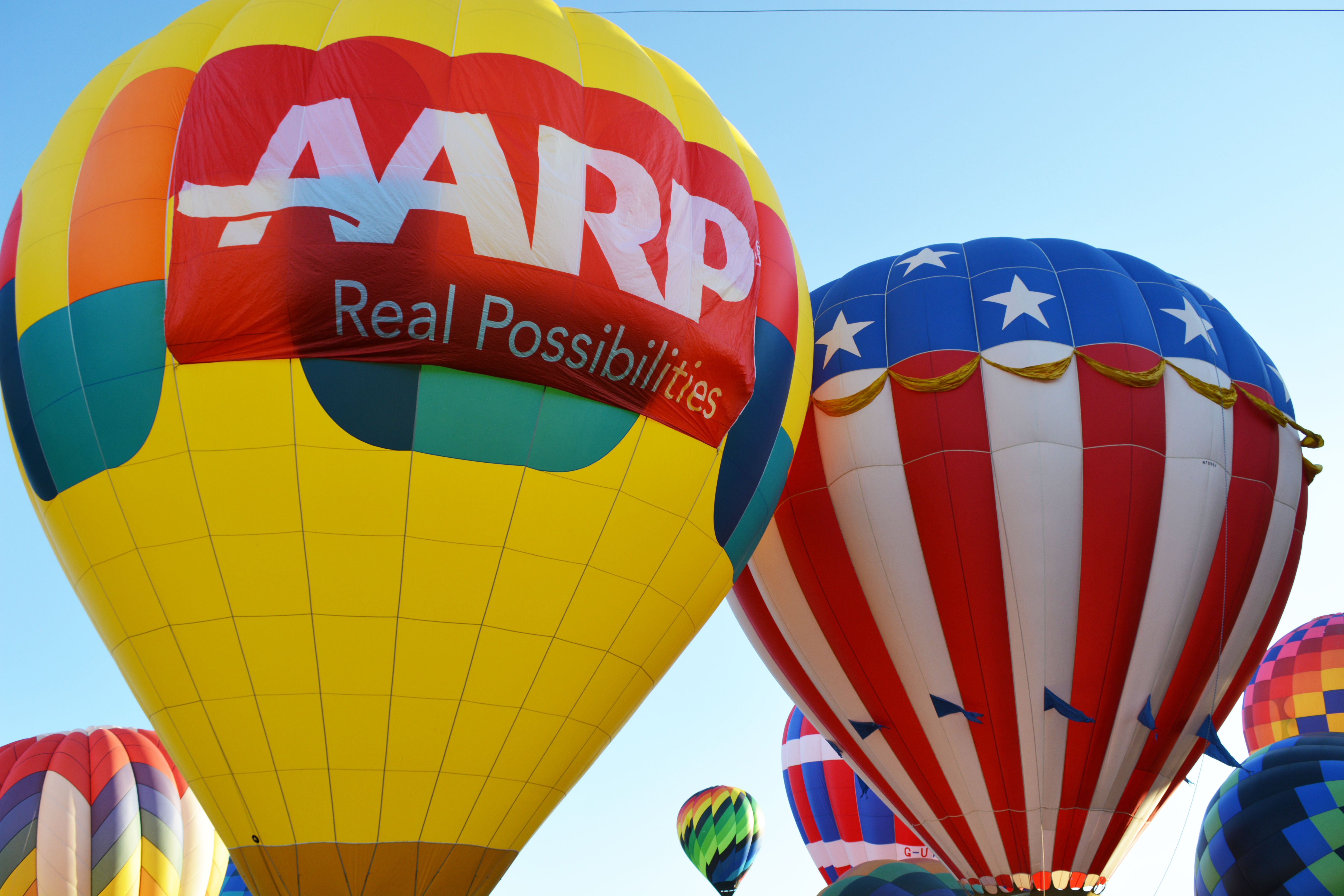 We're working with Wish of a Lifetime from AARP for a second year in a row and granting one lucky person their lifelong dream of soaring to new heights in a hot air balloon during this year's Fiesta.

The AARP Block Party will offer six interactive features for the 50+, including AARP members, and their friends and family:

1. Match Game – The classic memory match game goes digital! Attendees touch tiles to reveal different information about AARP programs, and when they find a match, the pair lights up and some information about the program is highlighted on the board for all to see;

2. Virtual Event Newsletter Vending Machine –Receive your invitation to learn more about fun and free virtual AARP events plus a free AARP-branded t-shirt;

3. Photo Booth – Connect with friends and family while you strike a pose at our photo booth;

4. Prize Wheel – Attendees will take a spin on the wheel to win an AARP-branded prize, while supplies last, that will introduce them to one of the many AARP programs that benefit the 50+;

5. Map Wall – An AARP office is closer than you think. Check out our Coast to Coast and Beyond wall and mark the map with your hometown;

6. Plus, Members Get More – Any AARP member who self-identifies (by showing their AARP membership card) can receive a special gift.


We hope to see you this October!