AARP New Mexico is partnering with New Mexico Workforce Connections and McDonald's to conduct a special Senior Hiring Day for job seekers age 55 or older.

The event will be held at three different McDonald's from 9 a.m. to 3 p.m. over three days: Tuesday, July 9th at the McMahon and Unser Blvd. location in Albuquerque; Wednesday, July 10th in Bernalillo on U.S. 550; and July 11th in Rio Rancho at N.M. 528 and Southern Blvd.

"We are very excited to support this event and work with some of our local McDonald's franchises toward placing some of our older individuals back into the workforce," said Buffie Saavedra, AARP New Mexico State Director. "It's great to see that McDonald's recognizes the value of experienced workers and the skills they bring to the table."

McDonald's has signed the AARP Employer Pledge, which seeks to help employers solve current and future staffing challenges and directs job seekers to employers that value and are hiring experienced workers.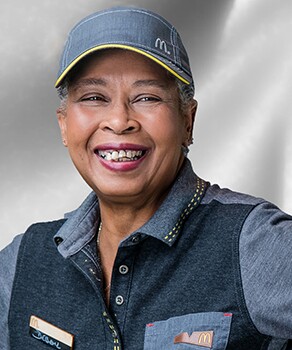 Employers who sign the pledge agree that they recognize the value of experienced workers and have immediate hiring needs. They also demonstrate their commitment to the Pledge which reads:

"We believe in equal opportunity for all workers, regardless of age, and that 50 plus workers should have a level playing field in their ability to compete for and obtain jobs. Recognizing the value of experienced workers, we pledge to recruit across diverse age groups and to consider all applicants on an equal basis as we hired for positons within our organization."

If you are an age 50-plus individual looking for work and need some tips on how to shine, resume writing and other resources, visit https://www.aarp.org/work/