Long before the pandemic hit, New Mexico leaders were aware the State's high-speed internet, or broadband system, needed work. Some areas still have no internet access at all while others have it but it is either slow or unreliable.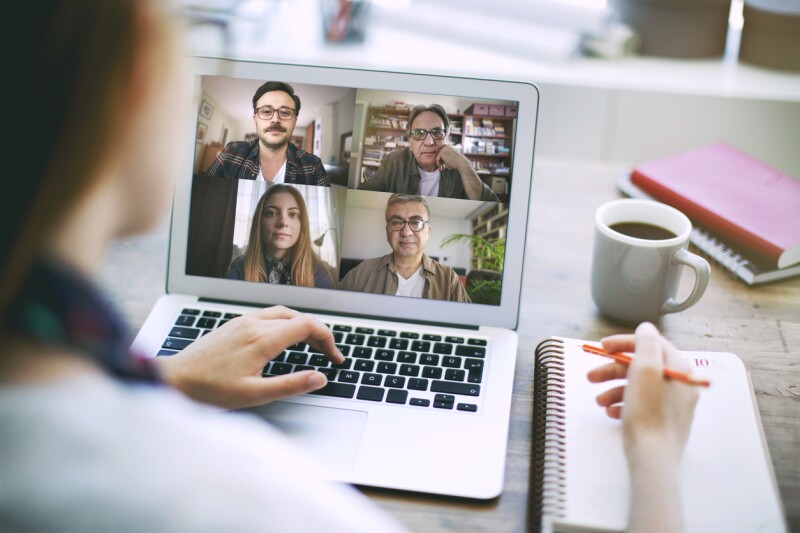 However, as the state went into lockdown last March and people began working from home; using more telemedicine; home schooling and trying to stay connected to loved ones; those issues were exacerbated and underscored. The need to fix them became more urgent.

Two of the legislators leading efforts on those improvements are Sen. Michael Padilla and Rep. Christine Chandler. Chandler is one of a group of legislators that came together from around the state to work on broadband. Padilla has been working on broadband legislation for the last nine years. Both talked with AARP New Mexico to discuss how these new broadband laws will help improve the state's system.

Two of the bills passed and signed by Gov. Michelle Lujan Grisham were Senate Bill 93, the Broadband Office and Expansion Act, sponsored by Sen. Padilla and Sen. Liz Stefanics, and a similar bill, House Bill 10, the Connect New Mexico Act, sponsored by Rep. Chandler, Rep. Natalie Figueroa, Rep. Joy Garratt, Rep. Susan Herrera, and Rep. Candie Sweetser.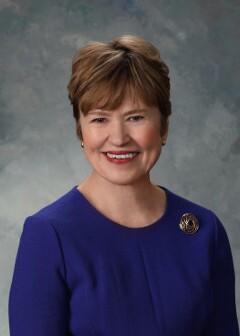 "I think we need to acknowledge up front that we are 49 out of 50 states in terms of internet connectivity and that goes to number of houses served and also the quality or level of service," Chandler said. "That is an extraordinary challenge that has yet to be addressed and I think what we need to have is a comprehensive program and which is what our two bills do, Sen. Padilla's bill and the House bill that we worked on – the Connect New Mexico Act."

"We need a concerted, focus driven, approach to ensure that we move up the ladder in turn of connectivity and number of houses served and so on," Chandler said.

Padilla said those households and businesses that have no internet service at all is the state's biggest problem.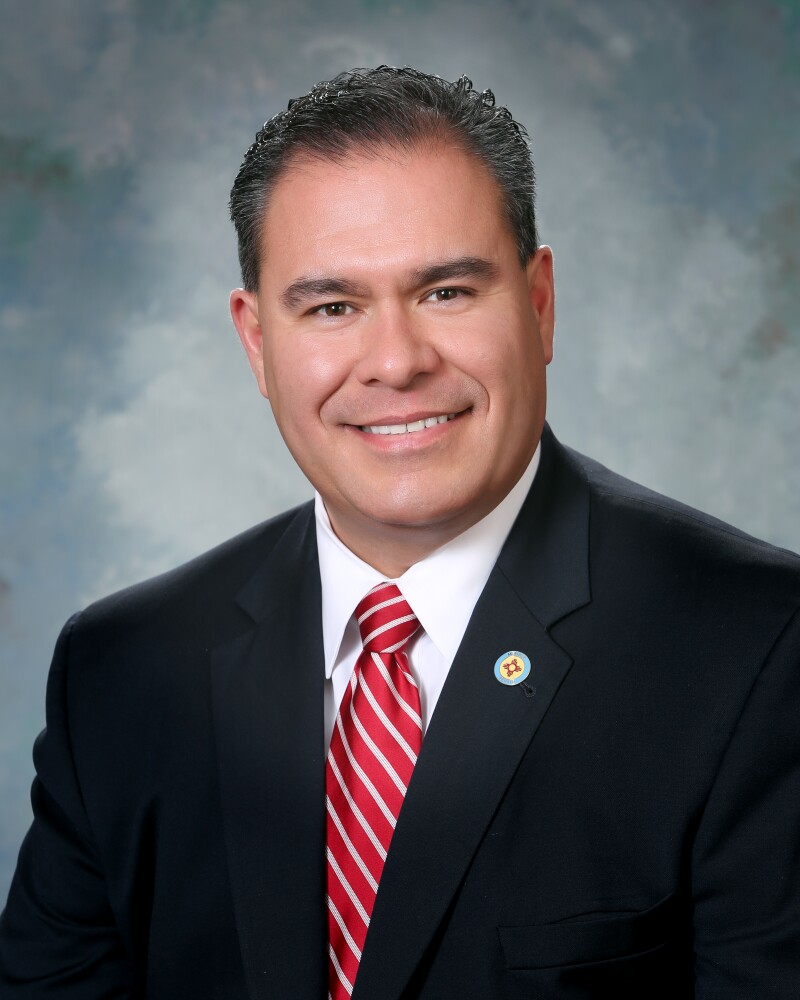 "Seventy- eight percent of New Mexico has some form of broadband but not all broadband is the same. About 80 percent of that 78 percent is actually subpar or substandard. That also leaves 22 percent, one out of five New Mexicans, without any broadband at all," Padilla said.

"We have more cows than people along some of our byways here in New Mexico and so as a result it just makes the proliferation of broadband incredibly expensive for our state, or really any other state. In terms of our topography, some nooks and crannies are very difficult to reach so we really need an all of the above solution to reach everybody," he said.

As the pandemic hit in March of 2020, the state's problems became more urgent.

Chandler said, "It unscored how disadvantaged we were as a state and how many, many of our residents were disadvantaged because we didn't have adequate broadband service. Even during the Session, legislators, some who were even in Albuquerque, they had to turn their camera off because their capacity wasn't there to do both camera and audio."

"What is happening to our kids – was just horrible. They couldn't go to school, many don't have good access. Many were running to places like say McDonald's for a hotspot - -it was horrible," she said.

Padilla said the pandemic not only underscored the need but also added a sense of urgency to the work he has been doing the last several years.

"It hit us directly in our face how bad we are in broadband access. The pandemic was a horrible thing for the world but it helped to get these bills through because it really brought into focus the need for us to fix this very big problem. It brought the political will, it brought the philosophical will and the interest to understand the problem and solve it," Padilla said.

For Padilla one of the biggest hindrances to expansion was that there was no coordinated effort, no overall plan but at the same time there were about 17 different plans underway by a variety of agencies all working independently.

Therefore, he introduced SB93, the Broadband Office and Expansion Act, to create a broadband office that will live within the New Mexico Department of Information Technology, to begin coordinating efforts across the state.

The office will be responsible for creating a broadband plan, showing where it exists and where it is needed; and an official state broadband map, using USDA and FCC standards. It will also create a financial plan. The office will also be a repository of rights of way and easements so as expansion occurs, it will be easier to see and navigate through those and will be responsible for reporting and analytics. It will also be responsible for leveraging dollars.

"This year we allocated $133 million toward broadband, and with this new office we've created, we are going to be able to leverage that to about $970 million in federal dollars -- and the reason we are going to be able to do that is because we have solid governance now and real focus," he said.

The office also provides support to towns and communities that want to improve their service.

"The most important thing the office will do is provide experts to help to local cities and organizations. For example, the mayor of Columbus -- a great individual but he's a volunteer like me and he doesn't really have the staffing to do this. Now, a town like Columbus is going to have a group of specialists to help them put their plan together -- their financial plan, understand rights of ways and easements, do some reporting and analytics and fund the service," Padilla said

"And they will get it done a lot faster, than if they were out there toiling away and having to raise money to hire attorneys and engineers. Now you just have an office you can go to that helps you put all that together and they have all the data and analytics to help you understand what you really need to do," he said.

Also introduced was House Bill 10, the Connect New Mexico Act. The Act is the result of a collaborative effort by eight female Representatives: Natalie Figueroa, Joy Garratt, Susan Herrera, Candie Sweetser, Debbie Sarinana, Marian Matthews, Angelica Rubio and Chandler. Almost as soon as the 2020 Legislative Session ended, the group came together sharing the needs and challenges from their districts around the state.

"It was definitely a collective effort -- that's what I think made the bill work so well," Chandler said. "We were almost like our own interim committee. We studied the problem for 10 months before the Session started. Right after the last year's Session, the pandemic hit and we were seeing what the cost of not having adequate broadband service in the state was. And that was students were having a hard time participating remotely, people in long-term care or in assisted-living facilities had a hard-time communicating with their families, and medical practices had to change some in order to limit the number of in person visits, so telemedicine came into play in a much more significant way."

The collaboration began working, meeting with just about everyone they could think of, with experts, the Congressional Delegation's staff to learn what was happening with broadband at the federal level, and coordinating with Sen. Padilla on his bill so the two efforts would complement each other.

"Our bill creates a broadband fund, the Connect New Mexico Fund, and that fund is intended not only for the state to do its projects but to provide grants to local communities to tribal communities and regional projects. It will provide support and help leverage federal dollars as a lot of federal dollars need matching money. Broadband is a big deal in the Biden administration so we want to be hitting the ground running when the feds are ready to work with us," Chandler said.

"The second piece is our bill creates what we are calling the Connect New Mexico Council and that council consists of a number of cabinet secretaries that have a piece of broadband, and you would be surprised at the number of departments that touch on broadband, and also members of the public and local governments," she said.

"The council will work with the broadband office to do a number of things. It will coordinate broadband projects across the state, it will evaluate and prioritize grants and grant proposals submitted by local governments, tribal entities and others and it will ensure that process will be competitive. The grants must coordinate with the broadband plan," Chandler said.

There is also a framework and criteria measured by the governor and the Legislature to make sure progress occurs.

"This was a team effort on the House and Senate side to get a comprehensive program pulled together. I need to recognize Rep. Figueroa, who did a lot of the lead work on this bill. She showed tremendous leadership for getting the bill passed," Chandler said.

"This is one of the better experiences I've had as a legislator. To be able to work as a team, to have the support of your leadership and the staff and to be able to coordinate with the Senate and the Governor's office -- they were very supportive – and Secretary John Salazar, of the Department of Information and Technology and his staff," she said.

The days of internet service being a luxury are over. What many people don't realize is that internet connectivity can impact things like job creation, economic development and allows New Mexico to play in a world market through things like remote employment, and attending college as well as business and creativity.

"What this means for you as an individual is your community will have access to technical support and potential funding, that will allow your local government and internet service provider to improve the quality of broadband service in your community," Chandler said. "And you -- as a regular, active citizen, in your local community, should start asking your local government officials what they are doing to access the technical expertise and the funding to improve and expand broadband.

Padilla said that in the next one to five years the state will see some dramatic improvements.

"Wherever you already have broadband -- you are going to see improved reliability and speed. Where you don't have internet, it is going to seem like a night and day experience for you," he said.

"So those individuals are going to come into the 21 first century. So that is going to be a massive explosion from an economic development, job creation, distance learning and telehealth standpoint for those communities altogether. They are not going to know what it was like to have bad broadband, they are going to know what it is to have the best, which is really cool when you think about it," Padilla said.