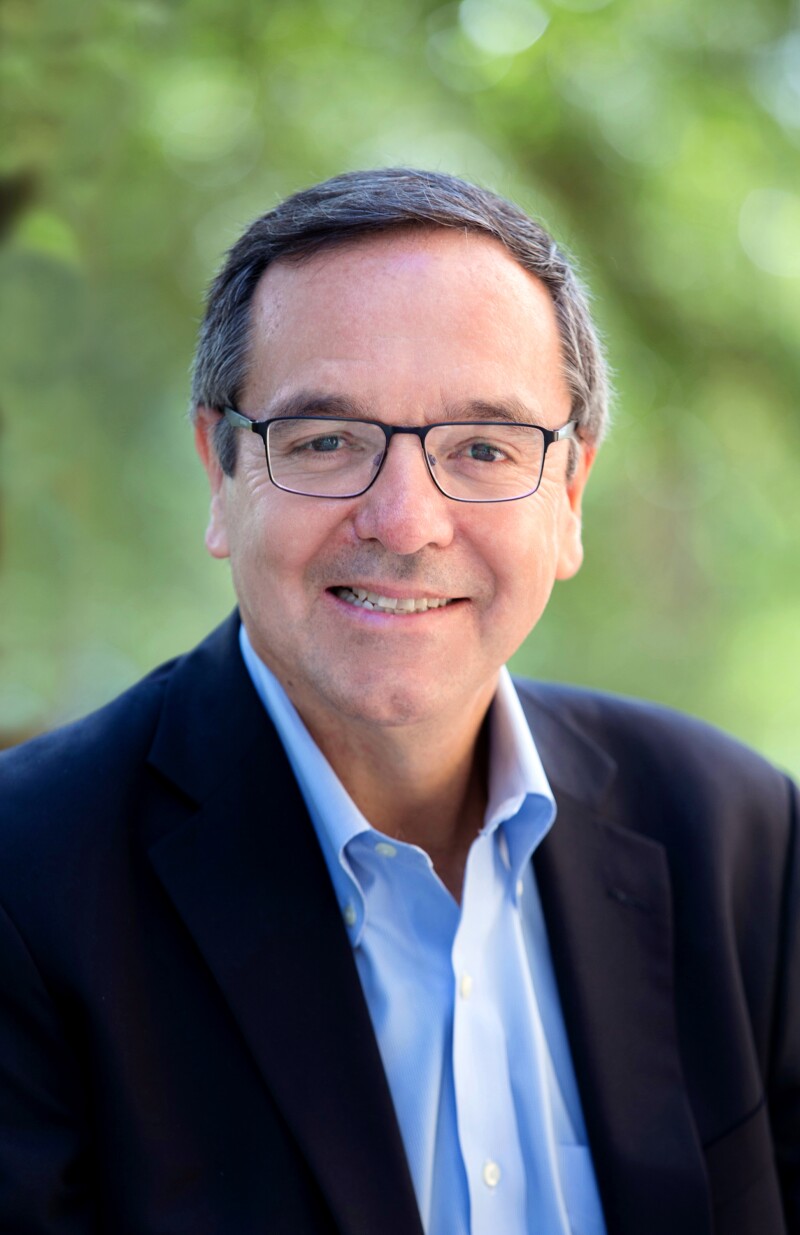 Gil Penalosa is an expert in creating vibrant cities for people of all ages. Penalosa's focus is the design and use of parks and streets as great public places, as well as the promotion of sustainable mobility: walking, riding bicycles, using public transit, and new use of cars. He is currently working with AARP on its Livable Community and Age-Friendly initiatives.
Penalosa will be one of the keynote speakers at the New Mexico Conference on Aging, Aug. 14th, at 8:30 a.m. at Sandia Resort and Casino in Albuquerque.
"At the end of the day sometimes when people think of age-friendly communities, they think these are only for older people or only for children," Penalosa said. "The reality is that we can create communities that are nice for all the people that are going to be good for everyone."
"The idea is creating communities across New Mexico that are vibrant, communities that are healthy, where people are going to be happier," he said.
Penalosa was born in Columbia, South America, but went to college at the University of North Carolina, in Chapel Hill. He obtained his Master's Degree at UCLA in California. About 20 years ago he moved to Toronto, Canada. To date he has worked with leaders in 400 cities around the world included 45 in the United Sates.
"My passion about age-friendly cities is that they are good for everyone," Penalosa said. "Unfortunately, in the last 100 years, we have been building cities that came out more for car mobility than people's happiness. We haven't done cities that are very good for people."
"In the U.S. today four out of 10 people do not have a park within walking distance and it doesn't make any sense," he said.
Penalosa also said a number of today's issues such as physical and mental health, economic development, and even climate can be helped with age-friendly communities.
"We need to do cities differently and everyone can get involved in how to create a community better, because part of it is infrastructure, but also part of it is programs, in the uses, in the activities, and we can have a huge impact in all of that," he said.
Penalosa also said the challenges between big cities and smaller rural communities are not that different.
"For example we need public transportation in the city of 10,000 and we need public transportation in the city of 10,000,000. Maybe it's subways in the city of 10,000,000 and a few buses in the city of 10,000," he said.
"We need to make communities safer everywhere. There are some communities in New Mexico that are 20,000 people or a half a million or a million. Regardless of their size, it doesn't matter, we need to make it safe," Penalosa said.
He said that life expectancy has doubled in the last 150 years but there are more challenges now as 150 years ago people died because there was no clean water, no sewage systems and no vaccinations. Today people die because of obesity, heart disease, anxiety and depression – all things that can be fixed with more physical activity but people must feel safe to get outside whether walking or biking.
"In the U.S. in the last 15 years, more people walking have been killed by people driving cars than all of the Americans that were killed in World War I and World War II together. This is a huge crisis. More than 45,000 people were killed in traffic incidents," Penalosa said.
This is especially concerning for people over 60 who are killed in intersections two and a half more times than the proportion of the population. Penalosa said the fixes are simple such as allowing more time to cross a street.
He said while in Denver recently in eight out of 10 intersections, he barely had time to cross at a fast pace let alone someone with a slower gait or using a cane or walker or pushing a baby stroller.
He said also reducing the speed limit from 25 to 20 mph in residential areas reduces accidents and also makes people feel safer and more likely to use walkways and other paths that align streets. These are policy issues that can be changed.
"It doesn't make any sense that we know it is not safe and we are not changing," Penalosa said.
During his visit to New Mexico, Penalosa will also be visiting with Mayor Tim Keller and other Albuquerque city officials as well as Santa Fe Mayor Alan Webber.
There is still time to register for the New Mexico Conference on Aging by visiting http://www.nmaging.state.nm.us/conference-on-aging.aspx