This September, AARP New Mexico welcomes the fall edition of "Hidden Treasures: A Look at New Mexico Arts and Culture".

The virtual series, offered on AARP New Mexico's Facebook page, takes a look at art and other cultural aspects of what makes New Mexico so unique and interesting.

The series is the brainchild of AARP New Mexico volunteer Pauline Rindone, of Santa Fe. The very first presentation, done on Jan. 22, 2021, featured the Kennedy Gallery at New Mexico Highlands University with Renee Buchanan, the art curator.

"I came up with the idea for that first presentation," Rindone said, "and that lead to other presentations. All of a sudden, I had a presentation every month."

"I think when we came up with the name "Hidden Treasures" is was very appropriate because a number of the artists we've featured are not widely known. This has been an opportunity to introduce them to a new audience and share their wonderful works of art, whether painting, drawing, music, textiles, embroidery, and even some of our history," she said.

"It has been a lot of fun to bring these stories to people. I am really excited that now in September we are going to cover a topic that everyone loves – New Mexico's delicious food," Rindone said.

September

The fall edition of the series begins Friday, Sept. 10, at 3 p.m., with Dr. Eric Romero guiding participants in a look at some of New Mexico's traditional foods. Romero is the chair and faculty member of the Department of Languages and Culture at New Mexico Highlands University.

Romero will provide a cultural and historical accounting of the development of New Mexico cuisines. He will show how culture, language, story and food traditions, are all deeply reflective of the history of New Mexico communities and how even contemporary food practices demonstrate cultural influences and innovations.

Romero is a native of the Sangre de Cristo mountains of Southern Colorado. He was trained in gardening by his father Carlos Romero and says he is a "skilled" eater.

He has several academic degrees from the University of Colorado, at Boulder; Escuela Nacional de Antropologia E Historia; and the University of Arizona, Tucson, where he earned his PhD.

October

October's presentation, Friday, Oct 8, at 3 p.m., will feature artist Lucinda Folsom and the tradition of dying textiles. While dying fabrics may sound simple, creating such works of art with the intricacies that appear in the fabric, take considerable skill.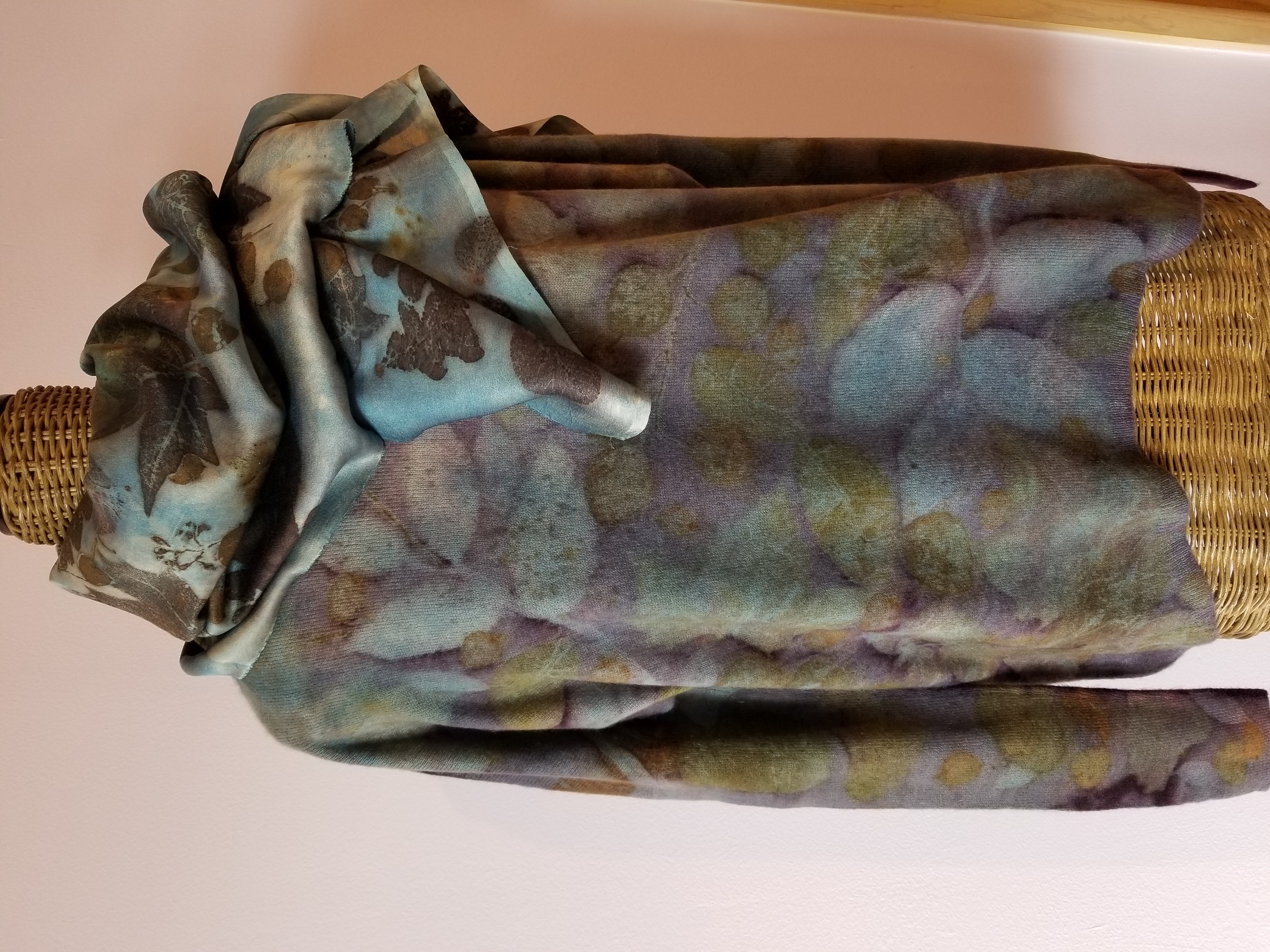 About 10 years ago, Folsom became interested in dyeing her own fabrics and studied with

Master dyers and shibori artists in Alaska, Oregon and New Mexico. Out of that experience, she became interested in botanical printing on fabric. In the past few years, she had the privilege of studying with some of the premier eco-dyers in the country.

Her process uses natural plant-based dyes that she makes either herself or sources natural dye suppliers and she uses recycled, up-cycled or sustainable silk, wool and cashmere materials.

November

Can music become a "Sound Painting"? Eldorado's Gary Barten believes so. November's presentation, Friday, Nov 12, at 3 p.m. will show how Barten's "Sound Paintings" makes use of an acoustic hammered dulcimer with a pick-up, electric mandolin, electric lap steel guitar, and both analog and digital synthesizers.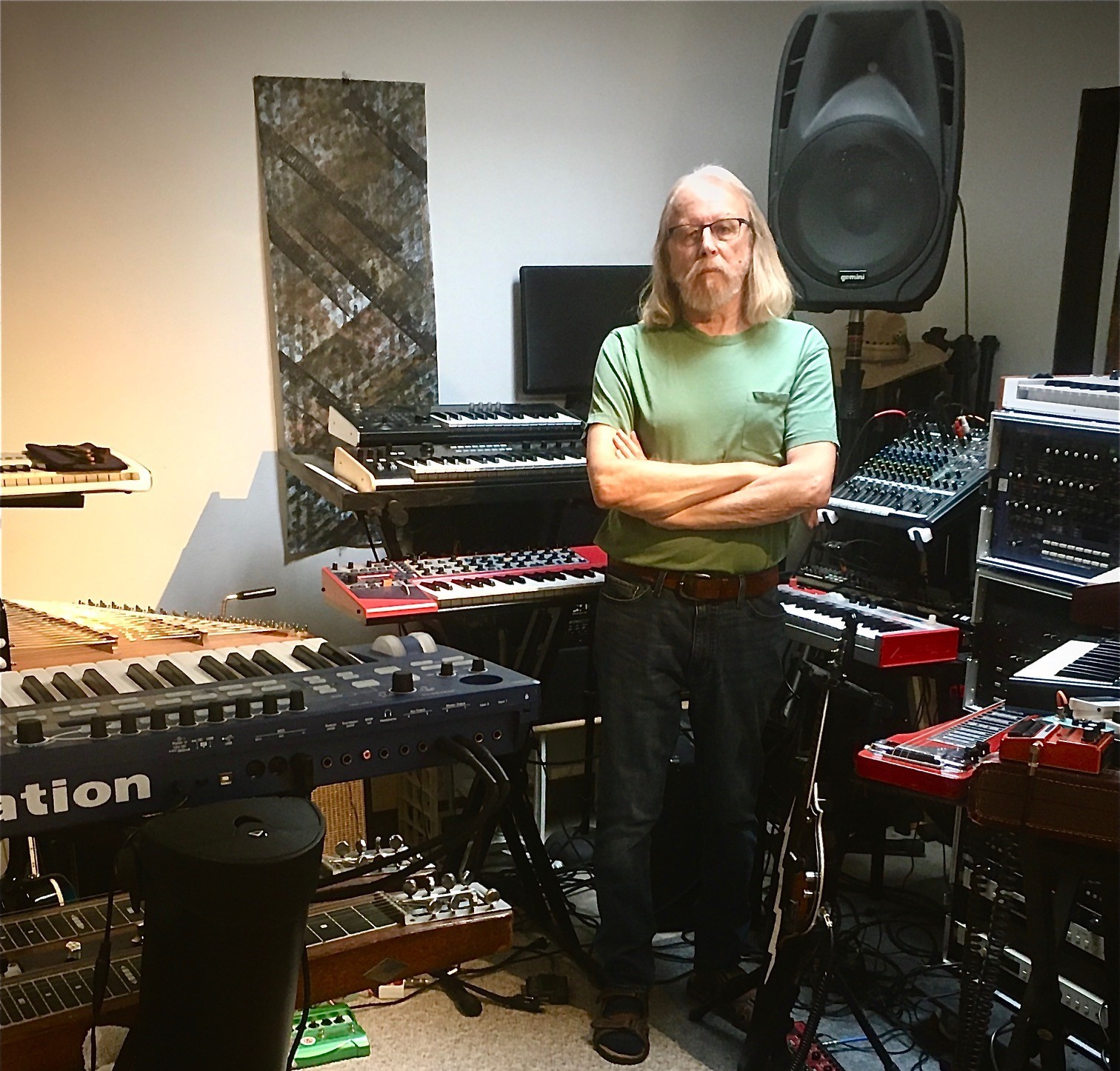 In 1973, Barten dropped out of his junior year at Tyler School of Art in order to study the piano and music theory with May Harrow, a retired concert soloist. His study with Harrow was brief but fruitful. After giving up music for a dozen or so years and returning to art school to finish a Bachelor of Fine Arts and a Master of Fine Arts, Barten resumed his pursuit of music.

After hearing a street performer in San Francisco playing an electric lap steel guitar, the desire to work at music returned and gradually became a regular part of art making. Sound and painting, music and teaching, scenic art and theater design all had their place on Barten's "hat rack."

All three presentations are free and can be found at 3 p.m. the day of the event at www.facebook.com/aarpnm