Volunteering and helping others has been at the heart of everything Louise Tracey-Hosa, of Las Cruces does.

"I just want to keep giving back," Tracey-Hosa said, whose efforts were recently recognized by AARP New Mexico, which awarded her the State President's Award.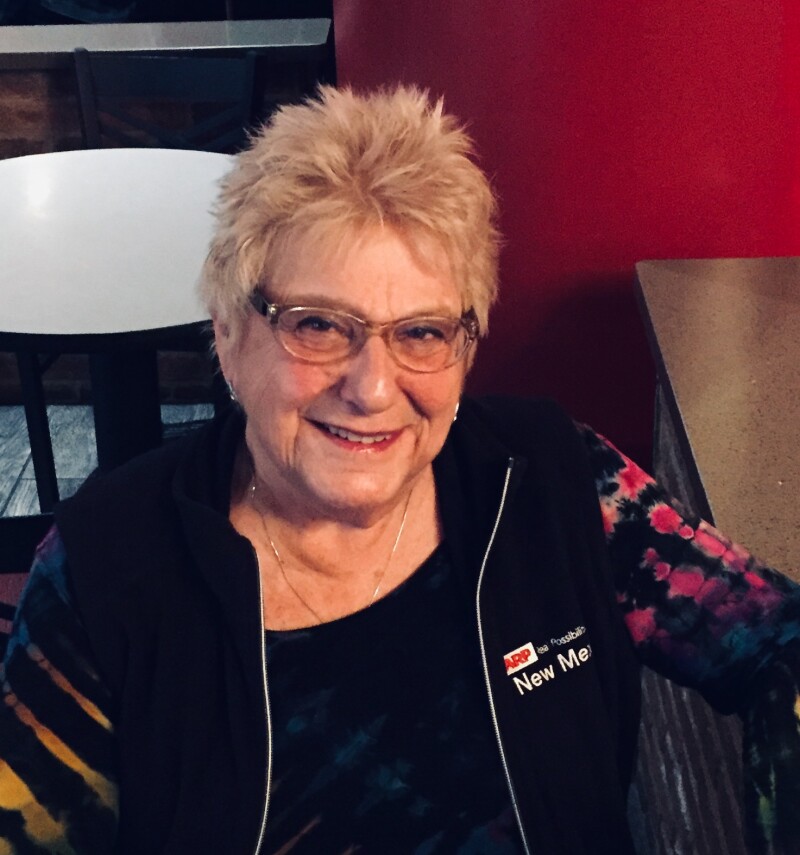 For the past eight years, she has volunteered for the AARP Las Cruces Chapter, serving as its vice president and health chair, following various health issues.

Tracey-Hosa has always had an interest in health care serving on the Doña Ana County Health Alliance.

"The Alliance looks at various health factors and issues and take those concerns directly to the County Commission," she said. "We would identify gaps in services such as mental health services, transportation, water and roads – all things that impact a community's well-being."

She also served on the New Mexico Social Work Board for six years as well as on the Con Alma Health Foundation Community Advisory Committee. The committee was created to improve people's access to health care, but the long trips to Santa Fe were a toll.

"I wanted to do something closer to home and that is when I discovered AARP New Mexico, and more specifically, the Las Cruces Chapter," Tracey-Hosa said.

She was drawn to AARP New Mexico's advocacy work, in particular, the health issues the legislative team would work on at the state and local level. In fact, the Chapter started the Team South Advocacy Committee to give the main AARP New Mexico Legislative Committee that southern perspective.

"It is beneficial for legislators, and other elected officials, to hear from their own constituents about why AARP is supporting a particular issue and how that piece of legislation will impact people age 50 plus," Tracey-Hosa said.

In addition, to her other volunteering work, Tracey-Hosa and fellow volunteer Judy Cota, served on the county's COVID-19 Response team, representing AARP.

For the last four years, Tracey-Hosa, co-leads the West Region Chapter Advisory Team, which includes New Mexico, Colorado, Utah, Wyoming, Montana, Idaho, Alaska, Oregon and Hawaii. In this capacity, she leads monthly virtual meetings with representatives from each state, where they hear about a specific issue.

"We discuss all kinds of things that impact local chapters such as building membership, best practices, grant writing, and the AARP policy book," Tracey-Hosa said.

"For example, a lot of Chapters don't realize AARP has grant money to help Chapters with small local projects. Our chapter has applied for those grants. We most recently used one for the Veteran's Fair," she said.

Tracey-Hosa has lived in New Mexico for 37 years, first moving to Silver City from Illinois. She came to Silver City to work as CEO for a non-profit that worked with the developmentally disabled population. She left for a short time for Portales where she worked on a master's degree in archeology before moving to Las Cruces.

When she is not busy volunteering, she loves to travel, something she has missed the last couple of years but hopes to get back to soon.

Dave Lynch, AARP New Mexico State President and Las Cruces Chapter President, presented Tracey-Hosa with the AARP New Mexico State President's Award.

"Louise is a valuable asset to our chapter and our West Region. Her activities spread outside of our chapter, being on several local boards in the health area and supporting local agendas, such as the Las Cruces COVID response team," Lynch said.

"She does a lot for the people of Las Cruces and has connected the local chapter with the state office activities and the national office in a way we have not been in the past. You can tell the work she does is a passion and something she believes in strongly. That kind of dedication makes the best volunteers. We are lucky to have her use those talents for AARP and right here in our community," he said.