As part of Hispanic Heritage month, AARP's Vivan Las Voces program and StoryCorps, is featuring the life of New Mexico Highlands University Professor André García-Nuthmann.

Earlier this year, AARP's Office of Community Engagement collaborated with StoryCorps to launch "Vivan Las Voces" (Long live the voices), a national audio story collection project dedicated to capturing the diverse stories and experiences of the U.S. Latino community.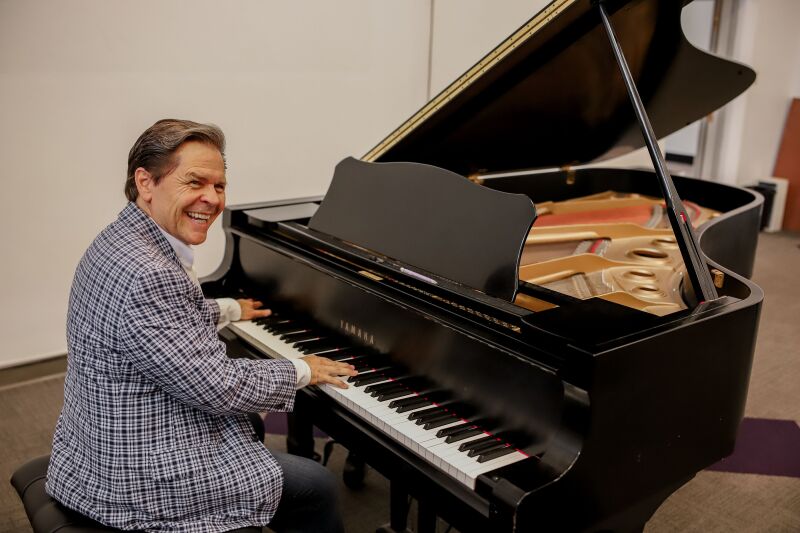 AARP and StoryCorps chose to feature García-Nuthmann's story because of his unique life story, multicultural background and commitment to serving the community, specifically helping younger musicians find and follow their musical passions.

André García-Nuthmann, age 62, was born in El Paso, Texas near the border of Juarez, Mexico in a part of the city known as El Segundo Barrio. He was raised in a trilingual, multigenerational household where learning and appreciating music was highly encouraged and valued. García-Nuthmann's mother, a semiprofessional singer and pianist from Germany, introduced music to him as a preschooler to help manage his dyslexia.

By age 4, García-Nuthmann started piano lessons across the border in Juarez. He quickly developed a deep passion for the piano accompanied by a love for classical music - just like his violinist father.

At age 5, García-Nuthmann and his parents moved to Las Vegas, New Mexico where he still resides today and works as the choir director at New Mexico Highlands University. He is an accomplished musician with world-renowned exposure. He credits his success to the guidance of his parents and Oma Agnes, his maternal grandmother.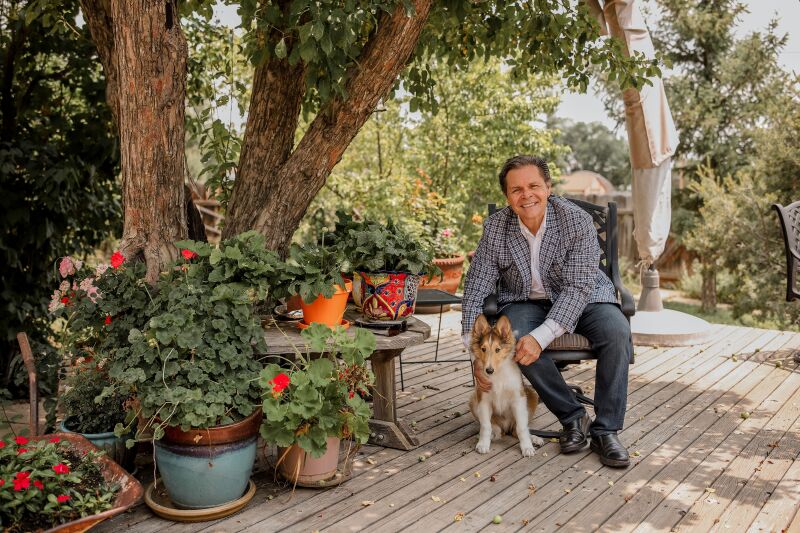 Earlier this year, García-Nuthmann was invited to participate in the Vivan Las Voces oral history project. He sat down with his best friend, Victoria Evans, to talk about how he was introduced to music as a child, and how he is helping students realize their own musical dreams. Listen to André's story here:

AARP's Vivan Las Voces -- André García-Nuthmann

Other Vivan Las Voces audio cards highlighting the life stories include that of Dr. Gina-Miranda Diaz, a Puerto Rican public health nurse practitioner from New Jersey and Felicitas Obregón, a 90-year-old hardworking mother from Chicago.

"Vivan Las Voces is an opportunity for AARP to honor the rich history and culture of the Latino community by helping to preserve their stories for future generations," said Joseph P. Sanchez, AARP New Mexico State Director. "We are thrilled that a musician of André's caliber was chosen to not only represent the Hispanic community but New Mexico as well."

"These stories will be invaluable pieces of history that offer first-hand insight into the Latino culture, From family history and cultural traditions to personal successes and challenges, everyone has a story, and every story matters equally," Sanchez said.

AARP understands the power of storytelling. A good story will inspire, educate, and entertain. It is often through their stories that AARP members pass down traditions, share life lessons, and connect with loved ones. The stories of our AARP Latino members are reflected among the collective experience of an entire community, connected through a unique cultural identity.

AARP and StoryCorps will to present an upcoming nationwide virtual event "Vivan Las Voces: A Celebration of Latino Community Voices" on Wednesday, Nov. 3 at 5 p.m. MT/7 pm EST.

Vivan Las Voces is open to anyone interested in capturing something special about a loved one's life through the easy-to-use StoryCorps platform. Conversations can be recorded in English, Spanish, or a mix of the two. To learn more visit www.storycorpsconnect.org.

To learn more about Vivan Las Voces, visit Vivan Las ​Voces​