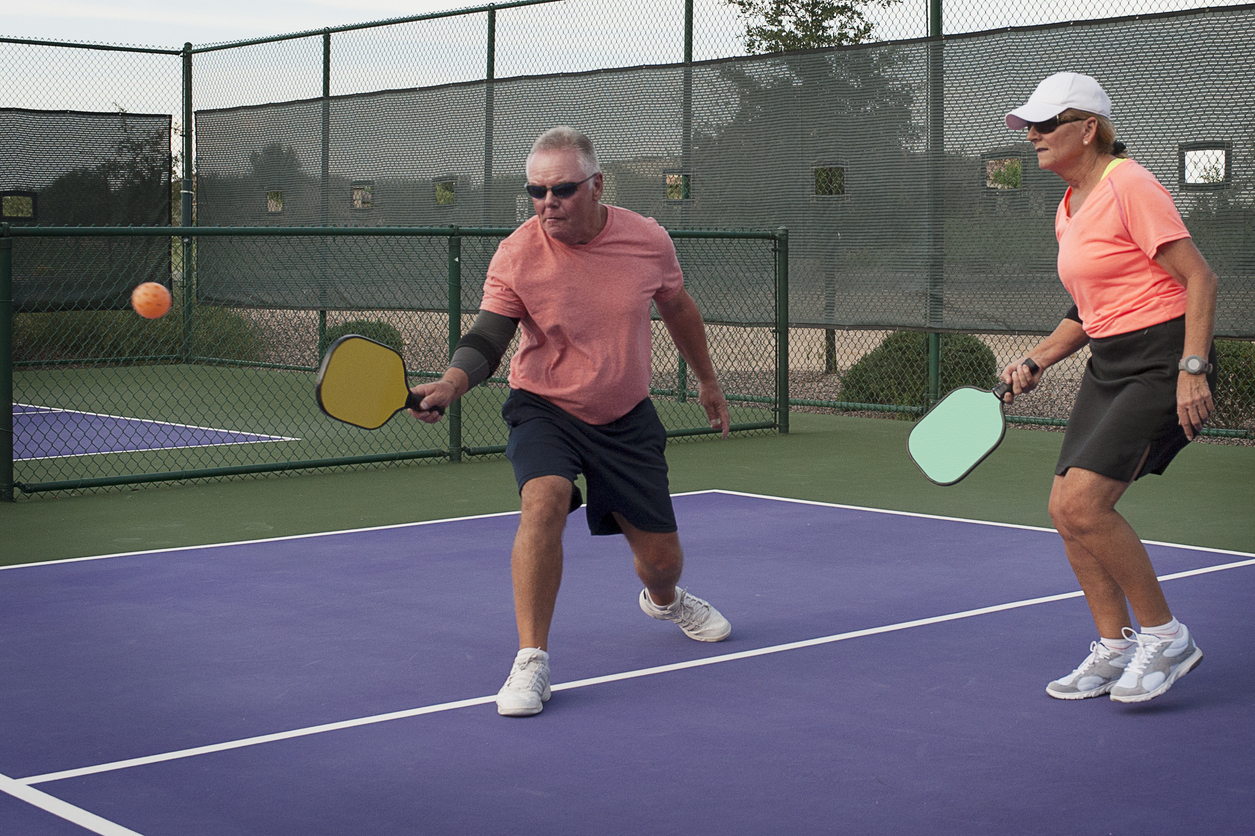 The 40 th Annual New Mexico Senior Olympics will be July 18 to the 22 at 18 different locations around Albuquerque. If you're a sports fan this might be the perfect event for you as the Olympics include a variety of different sports and are absolutely free for spectators.

The 2018 Games have a record number of registered athletes: 2052 in-state athletes and 137 out-of-state athletes. More than 500 people have signed up as volunteers to make sure the Summer Games run smoothly.

In a special twist, this year, athletes will qualify to advance to the 2019 National Senior Games, set to be held in Albuquerque next summer, June 14 – 25, 2019.

The New Mexico Senior Olympics State Summer Games is an annual 24-sport competition for men and women 50+ and is the largest multi-sport competition in New Mexico for active seniors. Cecelia Acosta, executive director of NMSO, said three new sports have been added for the 2018 State Summer Games and they are Hammer Throw, Powerwalk and Triathlon.

New Mexico Senior Olympics has published an easy-to-read, one-page Spectator Schedule listing the days and locations of each sport for spectators. The Spectator Schedule is available on the website at www.nmseniorolympics.org or at the Host Hotel, the Ramada Midtown, formerly the MCM Elegante, or any of the Senior Centers throughout Albuquerque.

There are a number of "Special Events" planned for the Summer Games, which are also free to spectators:

A Health Fair will take place Wednesday, July 18 th from 9 a.m. to 3 p.m. at the Game Headquarters located at the Ramada Midtown, 2020 Menaul NE

The Opening Ceremony starts at 7 p.m. on Wednesday July 18 at Balloon Fiesta Park. A Tardeada (afternoon party) precedes the Opening Ceremony with fun games starting at 4 p.m. to include a six-hole pitch and putt course. The opening ceremony features a Parade of Athletes, recognition of Outstanding Male and Female Golden Athletes; Courage Award recipient; and a Torch Run Relay. This is a high-energy event and the athletes always make plenty of noise.

Saturday evening, July 21, a dance will be held at Sandia Hotel and Resort with live music provided by Roundabout.

Athletics Event Locations include:

Archery, Power Walk, Shuffleboard, Recreational events and Race Walk will be held at Balloon Fiesta Park
Swimming will be held at the University of New Mexico Natatorium
Tennis will be at the Jerry Cline Complex
Track & Field will be at the UNM Track on South Campus
Table Tennis at Raymond Sanchez Community Center
Pickleball and Recreational Events at Manzano Mesa
Horseshoes at Los Altos Park.
As mentioned, Albuquerque will host the National Senior Games presented by Humana, which will be June 14 – 25, 2019. It is the first time the National Senior Games have been held in New Mexico. Organizers expect approximately 13,000 athletes 50-years and older, plus another approximately 15,000 family and friends.

The event draws athletes from around the country and internationally. The National Senior Games are expected to generate $36 million in direct economic impact for the city.

The New Mexico Senior Olympics is dedicated to providing adults 50+ with opportunities for a healthy active lifestyle. Its mission is to promote physical fitness for seniors throughout New Mexico and provide year-round motivation for adults 50+ to participate in local, state, and national games. New Mexico Senior Olympics, Inc. is funded in part by the New Mexico Aging and Long Term Services Department for health promotion and the Games are sponsored in part by the city of Albuquerque.

(Photo caption: People play pickle ball. IStock photo by BHPIX)