By this time next year, New Mexico workers will have paid time off regardless of their circumstance. Part-time, full-time and temporary workers will all begin to accumulate paid time off thanks to a piece of legislation passed this year and signed into law by Gov. Michelle Lujan Grisham.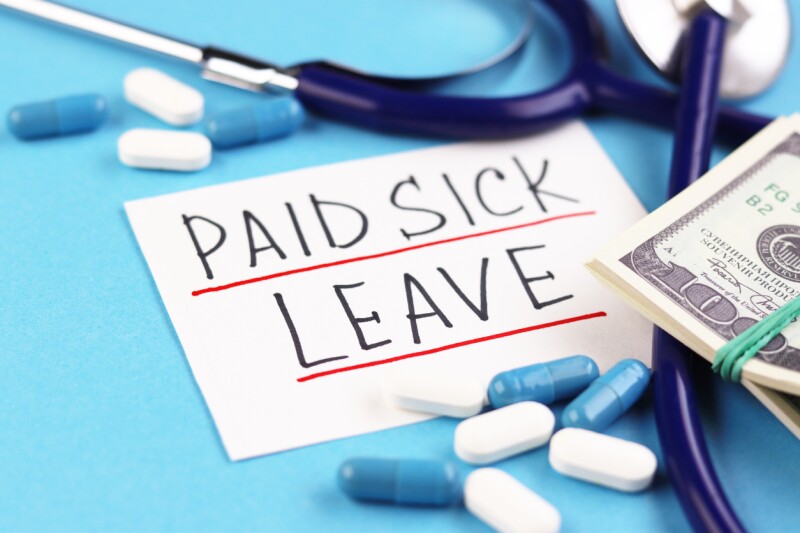 Rep. Christine Chandler sponsored House Bill 20, the Healthy Workplaces Act – Employee Sick Leave, with Rep. Angelica Rubio, Rep. Daymon Ely and Sen. Mimi Stewart. The bill requires all employers to provide a minimum amount of sick leave – 1 hour of leave for every 30 worked -- to all employees and prevents employers from retaliating against employees for using that leave.

"I have been looking at the issue of sick leave and paid family and medical leave really since I started in the legislature and it's something that interests me," Chandler said. "I am an employment lawyer and I practiced in that area for a long-time. I am aware of how aware of how important having access to those kinds of programs is."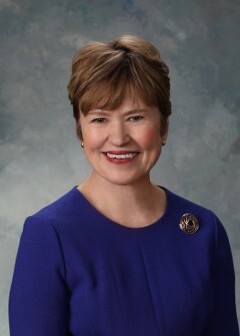 "It seemed like a very opportune time to be addressing sick leave. Given where we were in the pandemic, it really underscored for a lot of people what should have been apparent really to all of us. We don't want employees going to work sick," she said.

Chandler said many employees, who do not have access to paid sick leave are hourly workers earning low wages. So even the loss of one paycheck can be difficult, not to mention if they are ill for several days.

"As a result people are incentivized to go to work when they are not feeling well. It's counterproductive, frankly, to the employers to have people coming in sick. I am hoping over time that those that oppose the bill recognize that it really is to the advantage of everyone. It is to the advantage of the employees, of course. It is to the advantage of the workplace and therefore the employer – for people not coming in sick. Those people who are coming in can infect other employees so the cycle of people being sick continues," she said.

Studies also show that employees with paid sick leave come into work and are more productive. They are ready to work and/or aren't worried about leaving a sick loved one at home. Morale is also better among employees that have such benefits. Which all benefits employers as well.

"I think it's going to make a huge difference for employees and the public once it's implemented," Chandler said.

However, getting the bill through – particularly in the middle of a pandemic, with businesses being hit especially hard financially – was not easy and some concessions had to be made. One of those was delaying implementation until July 1, 2022.

Those of us who were advocating for this bill addressed many of the business community's concerns. Part of that effort was to allow them a little over a year to get back on their feet," she said.

Chandler noted that Legislators did pass a number of initiatives to support New Mexico businesses, including grants and low-interest loans, to help those impacted by the pandemic to recover so that they would be in a better position a year from now to implement paid sick leave. Not to mention, once the program is implemented it will take time for employees to accrue sick leave, giving employers even more time.

Chandler knew that getting paid sick leave through the legislative process would be a challenge but felt it was the right thing to do for New Mexico workers. She hopes in time, employers will see the benefits of paid sick leave.

"I certainly knew it would be a controversial issue. I was disappointed really by the emotion that was put into the opposition. The kind of sky is falling, doomsday scenarios -- I really thought lacked foundation. Businesses continue to do well in the states that already have such programs," Chandler said.

"There are over 140 countries that have paid leave programs and many of them are industrialized countries and they are doing quite well. Germany, France – countries that have economies similar to ours -- and they are doing well," she said.

"Here, there are 15 states that have paid sick leave programs, required sick leave, and their economies are doing well. Businesses have adjusted and good outcomes have been shown. We're not the first. But I am pleased that we are on the forefront of what I think is something that is long overdue for workers in the state."

"I anticipate that once it is implemented and people get comfortable with it, people won't even be thinking about this anymore and we'll all be saying yes, this was the right thing to do," Chandler said.

Nevertheless, Chandler's work is not done. She will continue to advocate for paid family and medical leave – an issue she introduced during her first Session as a freshman legislator – and another piece of legislation with a heavy lift. While she has not gotten it passed yet –each year it has made progress. She plans to reintroduce it again in 2022.